Mexican leader leaves hospital after thyroid surgery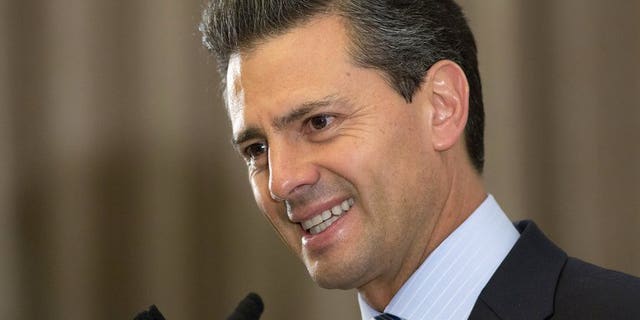 MEXICO CITY (AFP) – Mexican President Enrique Pena Nieto left hospital Saturday saying he felt fine after undergoing surgery to remove a thyroid nodule and he hoped to fully return to work next week.
"I feel very good, and very encouraged," the 47-year-old leader told journalists as he exited the military hospital. He appeared to be in high spirits.
"I believe that next week I will be fully integrated into normal activities," he said as he talked and laughed with the reporters. "I am more than ready for a return to normal activities."
Pena Nieto, who will spend the weekend at the presidential residence at Los Pinos, will take a thyroid hormone replacement drug every day but will otherwise lead a normal life.
The surgeon who removed the thyroid nodule on Wednesday said it showed no signs of malignancy and that the president's vocal cords were intact.
Pena Nieto said he had been aware of the nodule for seven years but had simply put off having it operated on.
Pena Nieto took office in December, returning the Institutional Revolutionary Party (PRI) to power after 12 years on the sidelines.