Mandela still  in serious condition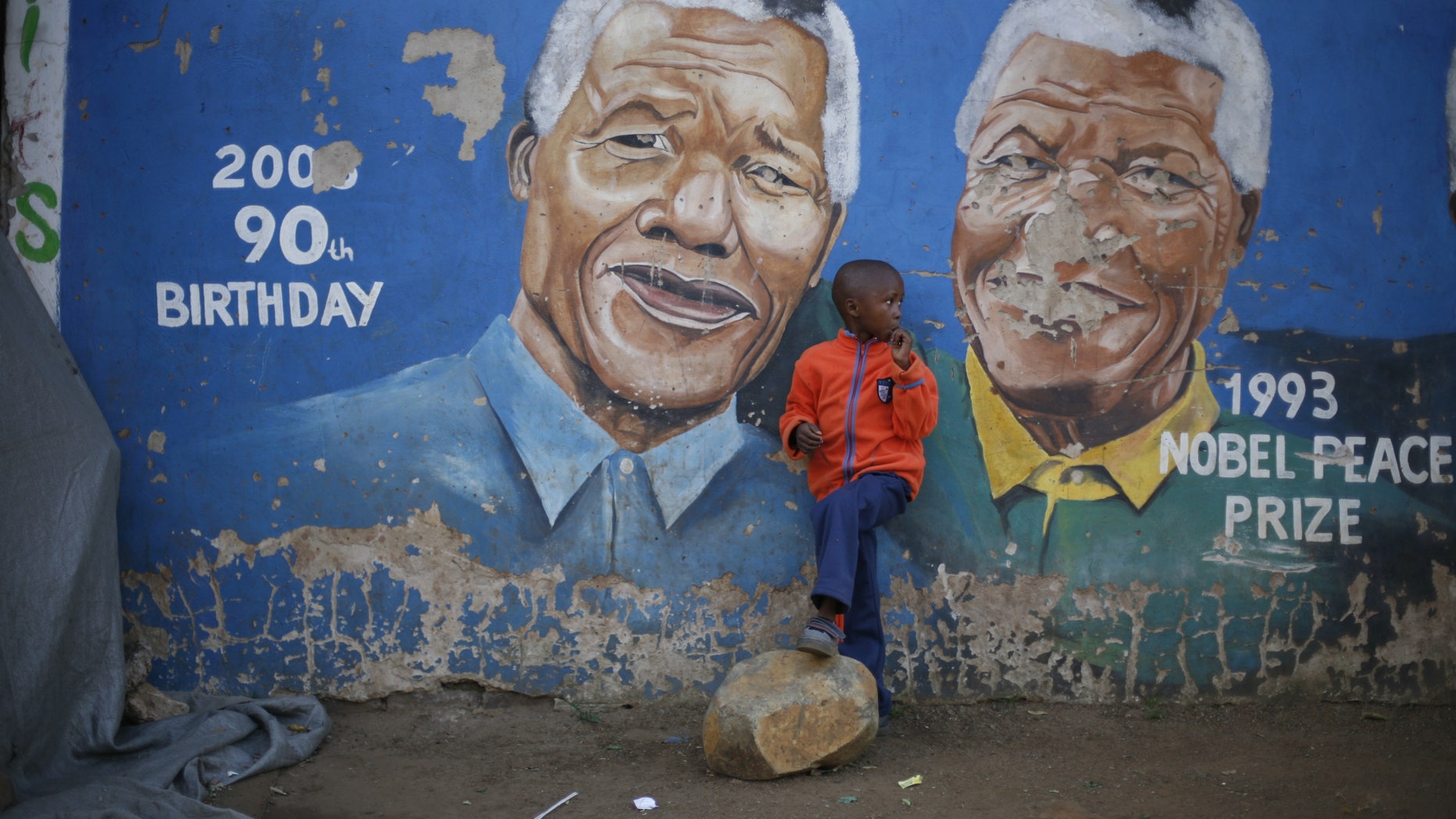 South African former President Nelson Mandela is in "serious yet stable" condition after being hospitalized Saturday with a recurrent respiratory infection, the spokesman for the African nation's presidency said.
"His condition is the same as per statement we sent out earlier," Mac Maharaj was quoted as saying by South African news agency Sapa, shortly after it was officially announced that the 94-year-old former leader had been admitted to a Pretoria hospital.
Mandela, who is 94 years old, was taken to a hospital in the capital early Saturday to be treated for a recurring lung infection. At that time, Zuma's office described the anti-apartheid leader's condition as "serious but stable."
The Nobel Peace Prize laureate has been admitted to hospital several times in recent months for the same condition - most recently in March when he underwent 10 days of intensive treatment before being discharged on April 6.
Mandela, who fought against South Africa's former system of racial segregation for 67 years, suffers from respiratory ailments stemming from his 27-year imprisonment by the apartheid regime.
The "father of the nation" divides his time between Johannesburg and Qunu, the eastern village where he spent his childhood.
The African National Congress, South Africa's ruling party, dismissed as false a report in Monday's edition of The Star newspaper that Mandela's family had barred senior party leaders and government officials from visiting the hospital.
"We have spoken to the family about this report and they deny that they issued such an instruction or (have) spoken to the media on barring the ANC and government from visiting Madiba," the party said in a statement, using Mandela's clan name.
"What we know is that given the pressure associated with the admission of President Mandela, there are general restrictions that permit only relevant people to have access," the party said. "As the ANC, we have deferred this responsibility to President Zuma to liaise with the family and the hospital."
On April 29, state television broadcast footage of a visit to Mandela's home by Zuma and other ANC leaders. Zuma said then that Mandela was in good shape, but the footage - the first public images of Mandela in nearly a year - showed him silent and unresponsive, even when Zuma tried to hold his hand.
Some South Africans said that showing images of a clearly ailing Mandela was inappropriate and appeared to reflect an attempt by the ruling party to benefit politically from its association with Mandela, a former ANC head, in the runup to national elections next year. The party denied the accusation.
Mandela has been hospitalized several times in recent months. During a hospital stay that ended April 6, doctors diagnosed him with pneumonia and drained fluid from his chest.
Mandela has been particularly vulnerable to respiratory problems since contracting tuberculosis during 27 years as the prisoner of the white racist government. The bulk of that period was spent on Robben Island, off the coast of Cape Town where Mandela and other prisoners spent part of the time toiling in a stone quarry.
Mandela was freed in 1990 and won election to the presidency in the country's first all-race elections in 1994. He was seen by many around the world as a symbol of resolve and reconciliation for his sacrifice in confinement as well as his peacemaking efforts during the tense transition that saw the demise of the apartheid system.
The former leader retired from public life years ago and had received medical care at his Johannesburg home until his latest transfer to a hospital.
Follow us on twitter.com/foxnewslatino
Like us at facebook.com/foxnewslatino