Lawyer: French attacks suspect claimed innocence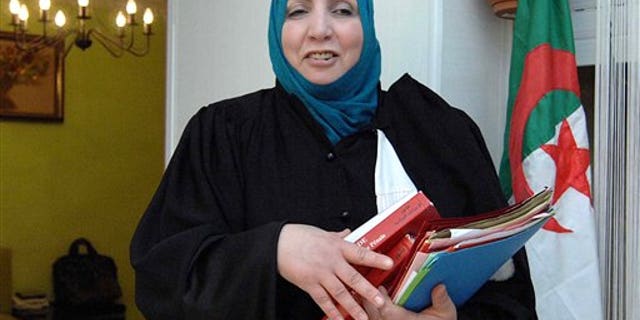 An Algerian lawyer said Monday that she has evidence that the young man accused of killing seven people in attacks on French soldiers and a Jewish school claimed his innocence to police.
Mohamed Merah, 23, was killed after a more than 30-hour standoff with authorities, who have said that during negotiations he confessed to the killing spree in southwestern France and refused to surrender peacefully.
But Zahia Mokhtari, a lawyer for Merah's Algerian father, told BFM television on Monday that she had two identical videos of Merah that contradict the police narrative.
"In these videos, he says, 'I am innocent. Why are you killing me? I didn't do anything,"' she said.
Mokhtari would not detail how she got the videos, saying she would reveal more on their origin once she files a lawsuit in French courts against the elite police force, RAID, that killed Merah.
A police official with knowledge of the investigation cast doubt on her claims Monday, noting that Merah led police to evidence that proved he was the perpetrator.
Prosecutors say Merah spoke at length with negotiators from the RAID force throughout the long standoff last month while he was holed up in a Toulouse apartment.
During these conversations, authorities say, Merah told them where to find a video he took of the crime spree. Al-Jazeera television has said it received a copy of the video, which shows the deaths of three paratroopers, three Jewish children and a rabbi from the killer's point of view.
The official, who spoke on condition of anonymity because of police rules, added that Merah had toyed with police during the standoff, initially agreeing to surrender but later vowing to "die with his weapons in his hands."
Police have said that Merah said he had links to al-Qaida but have cast doubt on that claim. They are holding his brother on suspicion he helped to prepare the attacks and are looking for a possible third man who may also have been involved.
The killings have left France reeling, reviving worries about Islamist extremism and shaking up the French presidential campaign.