LA County sheriff's deputy sentenced to 8 years for beating of handcuffed jail visitor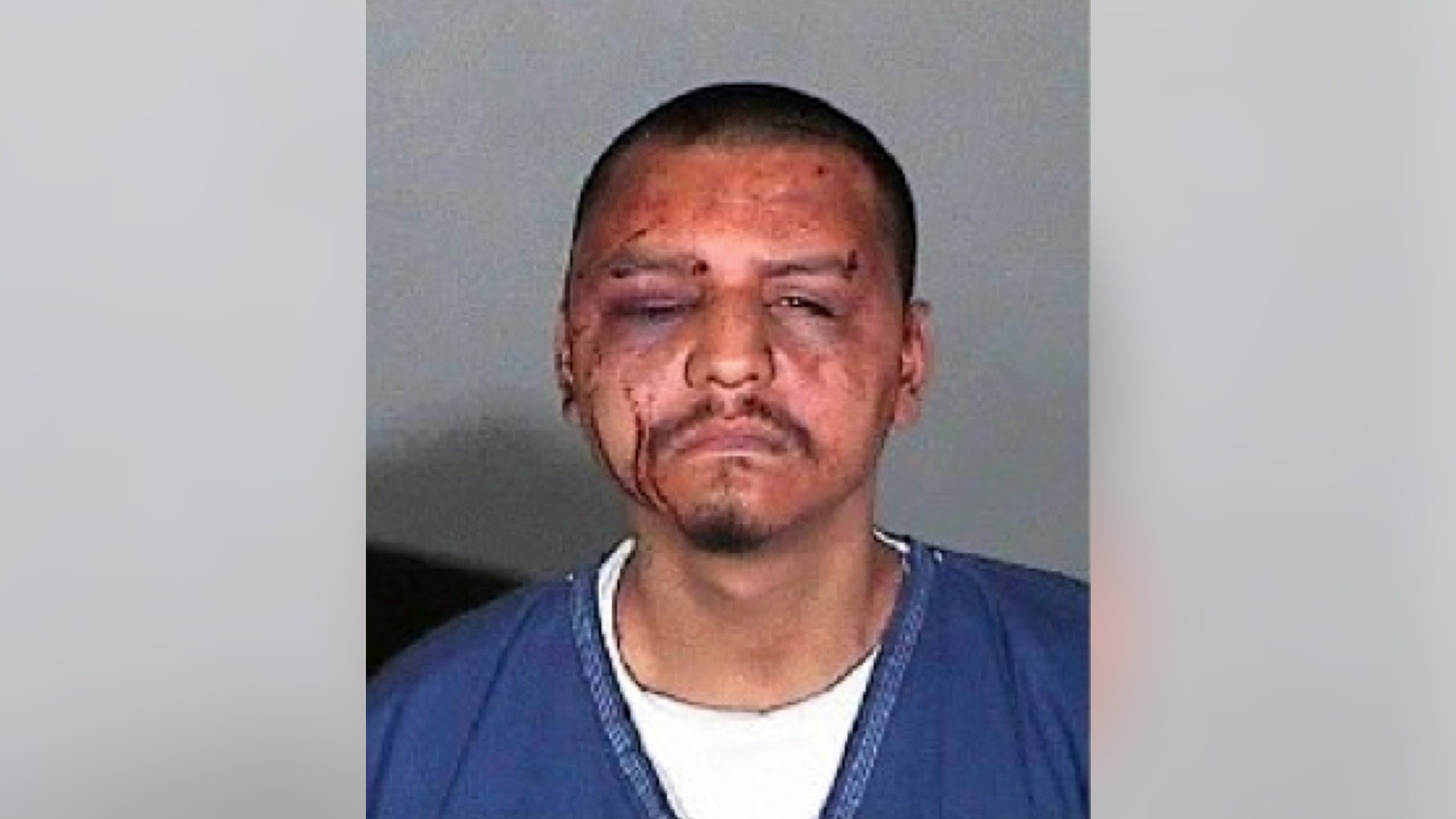 LOS ANGELES (AP) – A former Los Angeles County sheriff's deputy was sentenced Monday to eight years in federal prison for supervising the backroom beating of a jail visitor who fellow guards testified was handcuffed on the ground and covered in blood.
U.S. District Judge George King ordered former Sgt. Eric Gonzalez taken into custody immediately.
Gonzalez, a 15-year veteran of the Sheriff's Department, was found guilty in June of deprivation of civil rights, conspiracy to violate constitutional rights and falsification of records in the 2011 beating of Gabriel Carrillo. Four other deputies have been convicted in the case and await sentencing, while a fifth was indicted in the case last month.
The convictions in Carrillo's beating are part of a federal investigation of civil rights abuses and corruption at the nation's largest sheriff's department.
Nearly two dozen members of the department, including the former second-in-command, have been charged with crimes ranging from beatings to obstruction of justice.
Prosecutors said Gonzalez, the ranking deputy, supervised Carrillo's "savage beating" in a break room at the Men's Central Jail in downtown Los Angeles on Feb. 26, 2011.
Deputies stopped Carrillo, who was at the jail to visit his brother, because he had a cellphone, which is prohibited. The beating began, prosecutors say, when a handcuffed Carrillo commented to a deputy that if he weren't restrained, "it would be a different story."
As Gonzalez watched, deputies threw Carrillo against a refrigerator, took him to the ground, repeatedly punched and kicked him, and pepper sprayed his face. Carrillo was then charged with battery on a custodial officer, resisting and attempted escape during a lawful detention — charges that were later dropped.
Los Angeles County paid Carrillo $1.2 million to drop a civil rights lawsuit stemming from the beating.
Federal prosecutors argued that Gonzalez be sentenced to 11½ years in prison, saying he abused his position of power and that the case has eroded public trust.
"An aggravated assault with serious bodily injuries is a grave offense," prosecutors wrote. "When such a crime is undertaken by a gang of law enforcement and then covered up as if the victim committed the crime, the harm to important societal interests makes the crime all the more significant."
Gonzalez's attorneys argued for a prison sentence between 24 and 30 months, saying Gonzalez is a good man who worked in a dangerous environment where it's difficult to always get it right.
County jails "are saturated with dangerous and unpredictable individuals," his attorneys wrote. "The fact that deputies occasionally err on the side of using too much force to 'take down' suspects, while not acceptable, is perhaps inevitable given the violent and dangerous milieu in which they work and risk their lives."
Gonzalez already has lost his job, his reputation has been tarnished, and he'll probably never find another job in law enforcement, his attorneys wrote.
"This single mistake in a career characterized by truly excellent public service need not result in a protracted term of incarceration," they wrote. "This case calls for a sentence which, while punitive, allows him to return home to his wife before too much time has passed so he can retool and try to rebuild something out of his life."