Kim Jong Un meets secretly in China with Xi Jinping ahead of nuke talks with US
North Korean leader Kim Jong Un and Chinese President Xi Jinping met secretly in northern China on Monday and Tuesday, marking the third time Kim has left the Hermit Kingdom since he took power 6 1/2 years ago.
The stealth summit, which was only announced by China state television after Kim had flown out of the country, comes ahead of high-stakes nuke talks with the United States.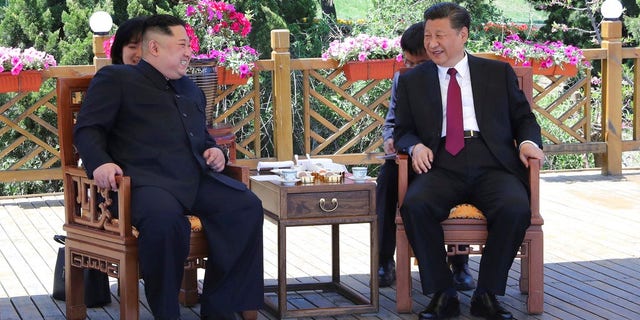 Rumors of a visit by Kim, or another high-level diplomat, were sparked when a mysterious plane from North Korea landed in the Chinese port city of Dalian on Monday, Yonhap News Agency reported, citing China's Xinhua news agency.
"[The leaders] had an all-round and in-depth exchange of views on China-[North Korea] relations and major issues of common concern," the Chinese news agency reported.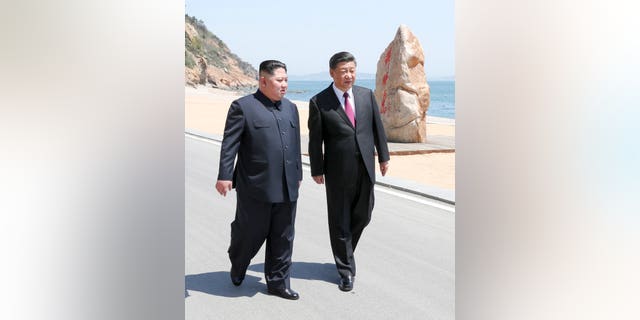 During Monday and Tuesday's meeting, Kim reiterated his commitment to North Korea's denuclearization, adding that the regime didn't need nuclear weapons if a "relevant party" drops its "hostile policy and security threats" against it.
"I hope to build mutual trust with the U.S. through dialogue," Kim was quoted saying.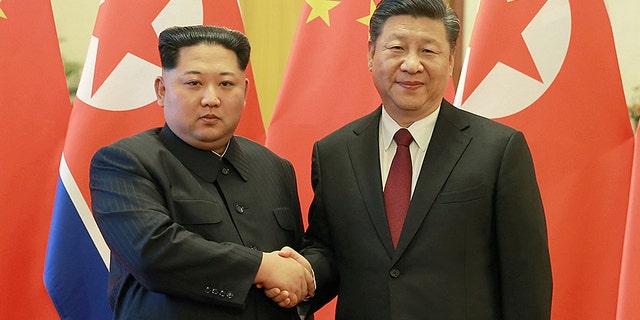 Kim and Xi met in Beijing in late March -- Kim's first trip outside North Korea as the country's leader -- before the despot held a historic April summit with South Korean leader Moon Jae-in. During the meeting with Xi, which was announced days after a mystery train appeared in the Chinese capital, Kim first said North Korea was "committed to denuclearization."
China, North Korea's biggest benefactor, has been eager to assert its importance in the process of lowering tensions on the Korean Peninsula. China is North Korea's only major ally, though trade between the two countries plummeted due to the United Nations economic sanctions.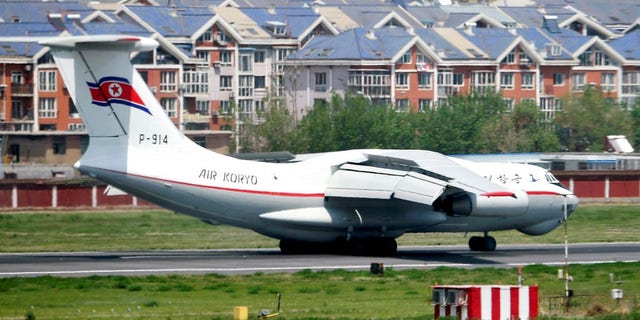 President Trump tweeted shortly after news of Kim's visit was confirmed about his own upcoming meeting with Xi.
"I will be speaking to my friend, President Xi of China, this morning at 8:30. The primary topics will be Trade, where good things will happen, and North Korea, where relationships and trust are building," Trump tweeted.
Kim traveling to China by plane also differed from the travel methods typically employed by his father, late leader Kim Jong Il, who traveled in an armored train for his trips abroad. Kim's father was afraid of flying, but Kim Jong Un appears not to be afflicted with the same panic over air travel. A North Korea's Air Koryo plane was spotted at the airport in Dalian.
The Associated Press contributed to this report.