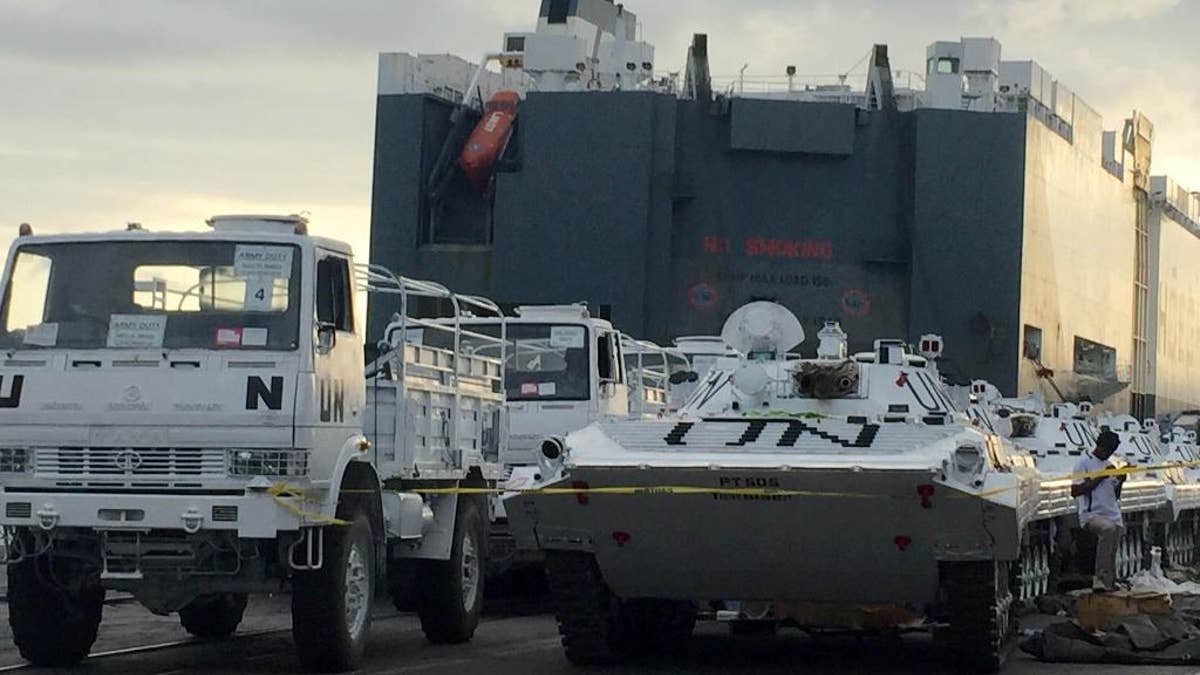 MOMBASA, Kenya – Kenyan security forces searching a Norwegian ship at Mombasa port discovered undeclared weapons among the consignment of U.N. vehicles, local police and the ship's Norwegian owner said Wednesday.
Rifles and Russian-made rocket-propelled grenades were among a "cache of firearms," Mombasa police chief Francis Wanjohi told a news conference.
Kenya's government is trying to determine whether it was a U.N. agency transporting the weapons and why the arms were not disclosed in the cargo manifest, said Wanjohi. Twenty crew members of the vessel will be charged with illegal arms trafficking, he said.
"None of these were declared in the manifest, therefore the Kenyan government was not aware of that," said Wanjohi. "It is procedural that everything must be declared, but in this case the Kenyan government was not made aware."
All the U.N. trucks on the ship will remain at the port until the verification exercise is completed, he said.
An investigation is ongoing and a report will explain why police targeted the ship, the Hoegh Transporter, said Kenyan police spokesman Charles Owino.
The Norwegian shipping company Hoegh Autoliners confirmed in statement Wednesday that Kenyan authorities found inside some of the U.N. vehicles weapons that had not been declared in the cargo manifest.
The shipping company said it believes the weapons belong to the U.N. vehicles in which they were found. The company said its shipping contract clearly stated that no weapons should be transported. The consignment of vehicles was from Mumbai, India, and was destined for the U.N. peacekeeping mission in Congo.