Kenya government minister among 6 dead in helicopter crash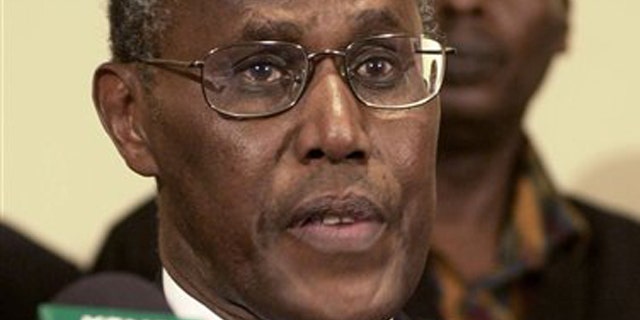 Kenya's internal security minister was killed with five other people in a helicopter crash near the Kenyan capital on Sunday, the vice president said.
Minister George Saitoti and his assistant were among those killed when a police helicopter crashed on the outskirts of Nairobi, Vice President Kalonzo Musyoka said.
An Associated Press reporter saw the victims' charred remains that were scattered in a forest near Nairobi.
Prime Minister Raila Odinga said at the scene of the accident that the death of Saitoti was a "great tragedy that has befallen our country at this time as we are making elaborate preparations to hold peaceful elections."
It was not immediately clear what caused the accident. Kenyan police cordoned off the scene of the crash and said they were investigating.
Saitoti, an American-trained economist and mathematician, was one of the most visible figures in Kenyan politics. For over a decade he was a deputy to former President Daniel arap Moi.
As security minister he was the government's spokesman on security matters including Kenya's decision to send troops to Somalia last year. Analysts say he played a key role in that decision. Saitoti appeared often on national television to reassure the public in the aftermath of deadly attacks blamed on the Somali militant group al-Shabab.
Saitoti announced last year that he would seek the Kenyan presidency in 2013.