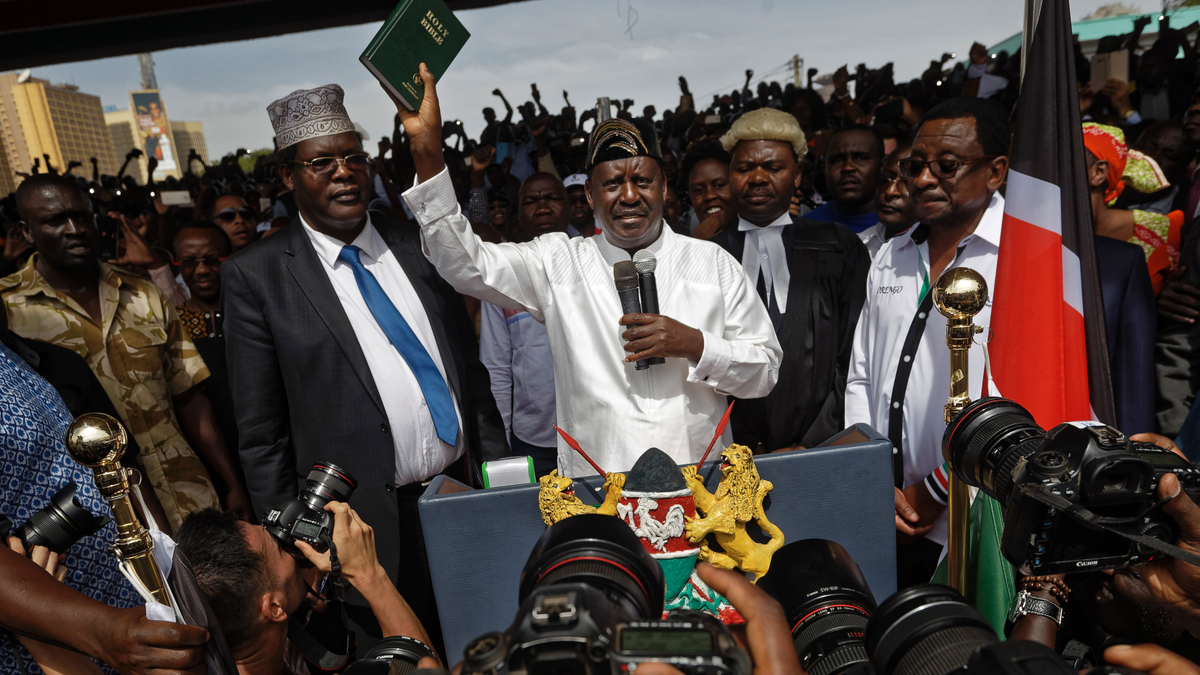 NAIROBI, Kenya – Lawyers and human rights officials say a Kenyan politician who had been arrested for witnessing the "inauguration" of opposition leader Raila Odinga has been deported.
Interior Ministry Spokesman Mwenda Njoka said Wednesday that Miguna Miguna renounced his Kenyan citizenship years back, becoming a Canadian citizen, and had never reclaimed Kenyan citizenship.
Rights activists and opposition supporters have demanded the freedom of Miguna, who had been in detention despite court orders on Friday and Monday for his release. Police said they charged Miguna in a court outside the capital, Nairobi.
Kenya's government considers Odinga's mock inauguration as the "people's president" to be treason.