Judge grants American house arrest in Bolivia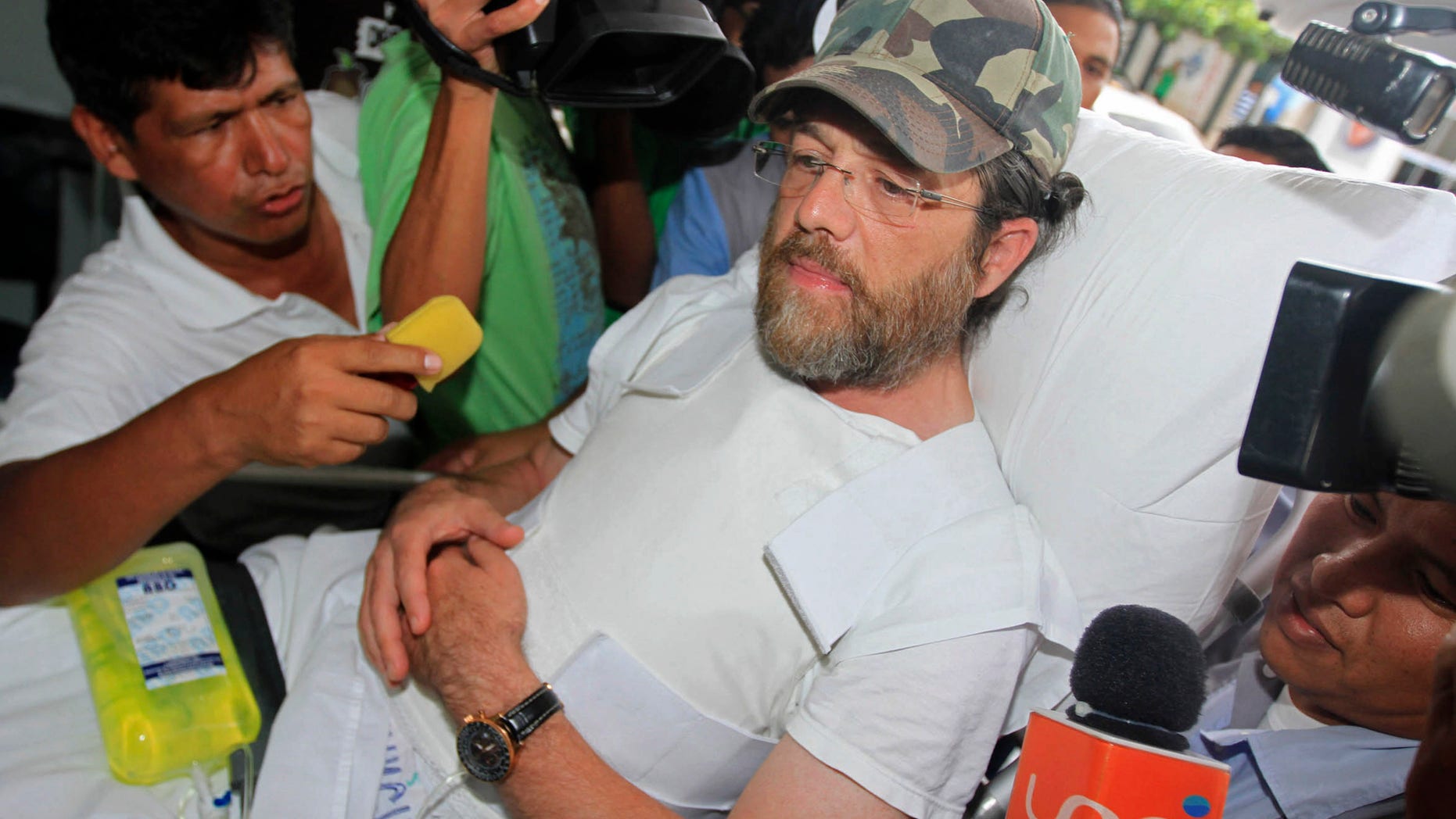 LA PAZ, Bolivia – Bolivian judge on Tuesday released a New York businessman and granted him house arrest after he was jailed for 18 months without charge despite strong evidence that he was fleeced and extorted by corrupt prosecutors.
Jacob Ostreicher hugged his wife and his lawyers after hearing the judge's ruling. The 54-year-old American will now be under house arrest while the authorities finish investigating his money laundering case.
Ostreicher was never charged with any crime, and the people who led his prosecution, including the No. 1 legal adviser in the Interior Ministry, are now themselves in jail, accused of belonging to a shakedown ring that authorities say preyed on people deemed to have deep pockets.
Ten officials have been arrested, including two prosecutors.
The decision to grant Ostreicher came days after American actor Sean Penn made a direct public appeal to Bolivian President Evo Morales to order him freed.
Ostreicher has been weakened from a liquids-only hunger strike and was moved to a private clinic on Oct. 31 after Penn intervened on his behalf. Upon his release, he was headed back to the clinic and then to his home in Santa Cruz.
He told reporters after the decision that he felt better and that Morales had kept a promise to have those responsible arrested. He said that many Bolivians have also been victims of similar extortion.
The Orthodox Jew, who has a flooring business in Brooklyn, N.Y., complained from the start that he was being fleeced. His case had come to light after he accused the venture's original manager, a Colombian woman who also is jailed, of defrauding investors and falling in with a Brazilian drug trafficker.
Ostreicher says prosecutors and government employees illegally sold 18,000 metric tons of the venture's rice and stole equipment and demanded $50,000 to get him out of jail.
The Associated Press drew attention to the case beginning last year and a U.S. congressman, Chris Smith of New Jersey, began this year to lobby for Ostreicher's release.
Judge Eneas Gentilli set bail at the equivalent of $14,400 and ordered Ostreicher to remain under house arrest in the city of Santa Cruz.