Jordan says no organised crime in Syrian refugee camp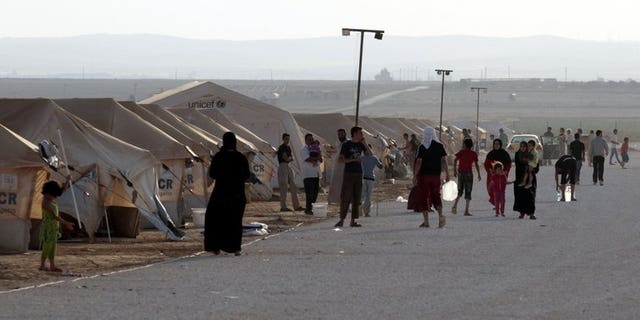 AMMAN (AFP) – Jordan denied on Tuesday a UN report that organised crime networks operate in the country's Zaatari camp, which hosts 130,000 Syrian refugees.
"There is no such thing as organised crime in Zaatari; there are petty crimes and petty theft," Brigadier Waddah Hmud, head of the Syrian refugee department, told AFP.
"Organised crime needs planning in advance and this we did not see in Zaatari."
The UN refugee agency (UNHCR) said on August 6 that "both organised crime networks and Syrian opposition groups operate in the camp and use it to pursue their financial and political objectives."
It dubbed Zaatari "lawless in many ways," saying a focus on infrastructure had come at the expense of ensuring it functioned as a community.
"As a result, the camp's resources are constantly stolen or vandalised," it said, adding that numerous UNHCR requests to beef up security had failed to bear fruit.
Jordan is home to more than 500,000 Syrian refugees, and at least 70 percent of them are women and children, the UN says.
While saying there was no evidence of organised crime, Hmud said there was another problem -- "families who offer their daughters for early marriage, especially teenagers."
Some refugees in Jordan are offering their daughters for early marriage in the hope of securing them protection as they face growing economic pressure and other problems.
"We are trying to solve this issue with the help of the United Nations," Hmud said.