Japan to raise sales tax, launch $50 bln stimulus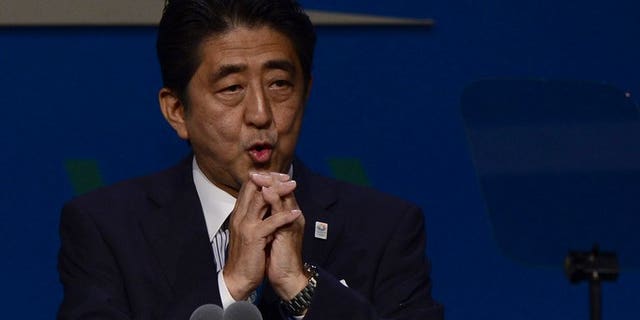 TOKYO (AFP) – Prime Minister Shinzo Abe has decided to raise Japan's sales tax next year but plans to launch a $50 billion stimulus package to avoid hurting the nation's budding economic recovery, reports said Thursday.
Jiji Press and Kyodo news agencies reported that Abe intended to raise the tax to 8.0 percent from its current level of 5.0 percent in April 2014 as earlier scheduled.
Legislation previously passed by parliament had given the government scope for the move if ministers felt the economy was strong enough.
There is another scheduled rise to 10 percent in October 2015 but the reports did not make clear whether that further hike would be implemented.
Abe is also planning to launch an economic package worth about five trillion yen ($50 billion), Jiji and Kyodo said. Jiji did not name its sources while Kyodo quoted "a source" close to the prime minister.
The tax hike is seen as crucial to tackling a staggering national debt -- proportionately the worst among industrialised nations at more than twice the size of the economy -- but there are fears that higher taxes will hit consumer demand and blunt Japan's nascent recovery.
Recent data have confirmed the Japanese economy has been on a solid recovery path, believed to have cleared the way for the tax increase.