Japan, neighbors agree to cut hauls, other moves to protect endangered eels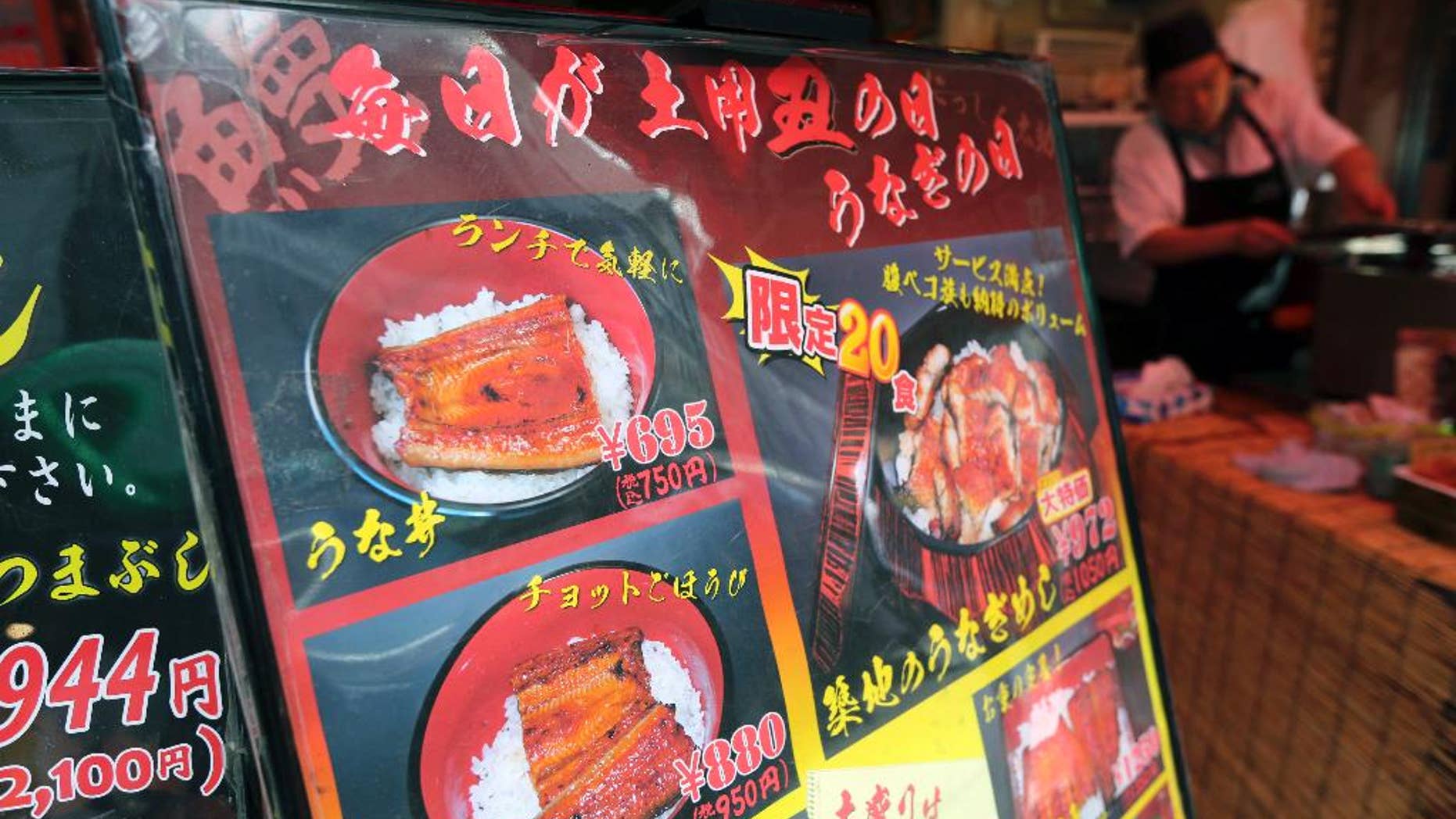 TOKYO – Japan has agreed to cut purchases of eel fry from neighboring East Asian countries by 20 percent as part of moves to protect the endangered species.
The agriculture ministry reported the agreement with China, South Korea and Taiwan, reached Wednesday at the end of a meeting on conservation measures for eels. It calls for reducing eel hauls by 20 percent for one year, beginning in November.
The countries also agreed to take other measures to try to save the species and limit eel catches.
The Japanese eel is a popular summertime delicacy, served roasted with a sweet and savory sauce over rice. It was put on the international conservation "red list" earlier this year, indicating it faces a very high risk of extinction due to overfishing.