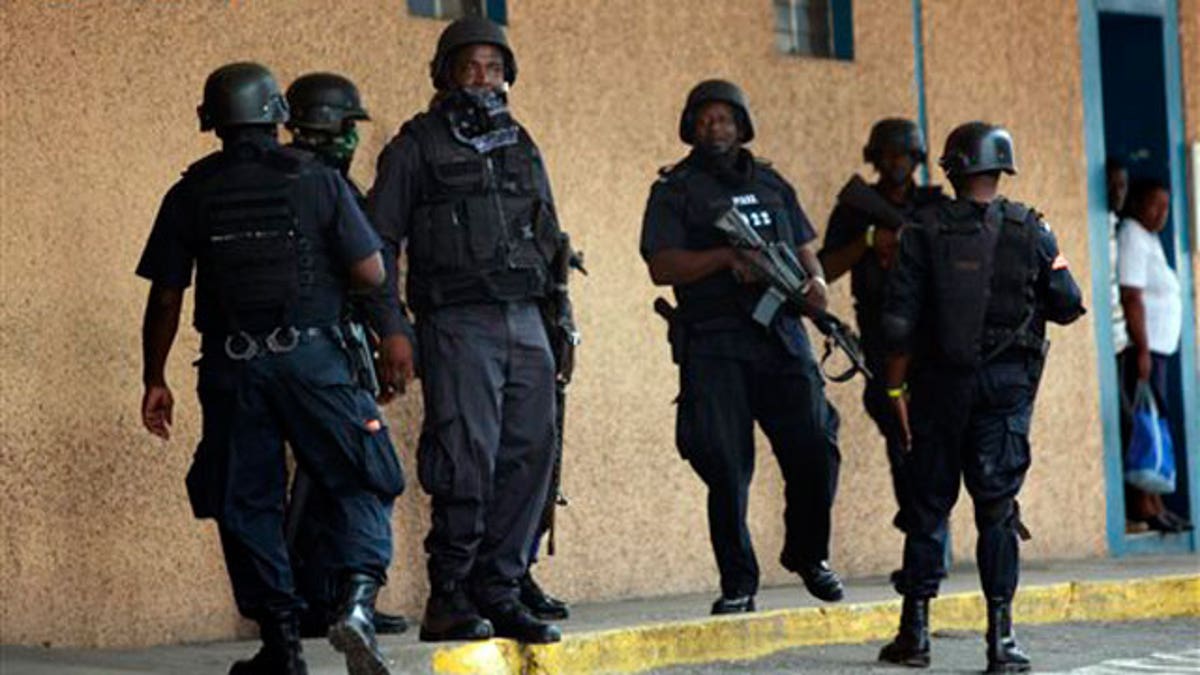 Desperate to end the bloodbath on the streets of Kingston from four days of shootouts between Jamaican security forces and supporters of a fugitive drug lord, U.S. officials are negotiating his surrender to face federal cocaine trafficking and gun-running charges, the New York Post reported Thursday.
The lawyer of accused drug kingpin Christopher "Dudus" Coke was in contact with U.S. authorities about a voluntary extradition, a source said.
The source speculated that Coke wanted to avoid being killed by Jamaican police and troops who were attacking his stronghold in the capital city.
At least 73 people were killed in Kingston since Monday, Jamaican police said, as authorities stormed a slum where Coke resides after Prime Minister Bruce Golding decided to extradite him to face trial in New York after months of opposing such a move.
Most of the dead were young men, gang supporters of Coke, who were killed when heavily armed security forces stormed the Tivoli Gardens slum that U.S. prosecutors said served as a "garrison" for his supporters.
Up to 500 people were detained in connection with the search for Coke, reputed head of a criminal organization known as the Shower Posse, which murdered hundreds of people by "showering" them with bullets during the 1980s cocaine wars.
"Security forces are under extreme pressure now," said Mark Shields, Jamaica's former deputy police commissioner, who now runs a private security firm. "We have urban war going on."
Click here to read more on this story from the New York Post.