Jailed Cartel Boss Accuses Former President Calderon of 'Narco Pact'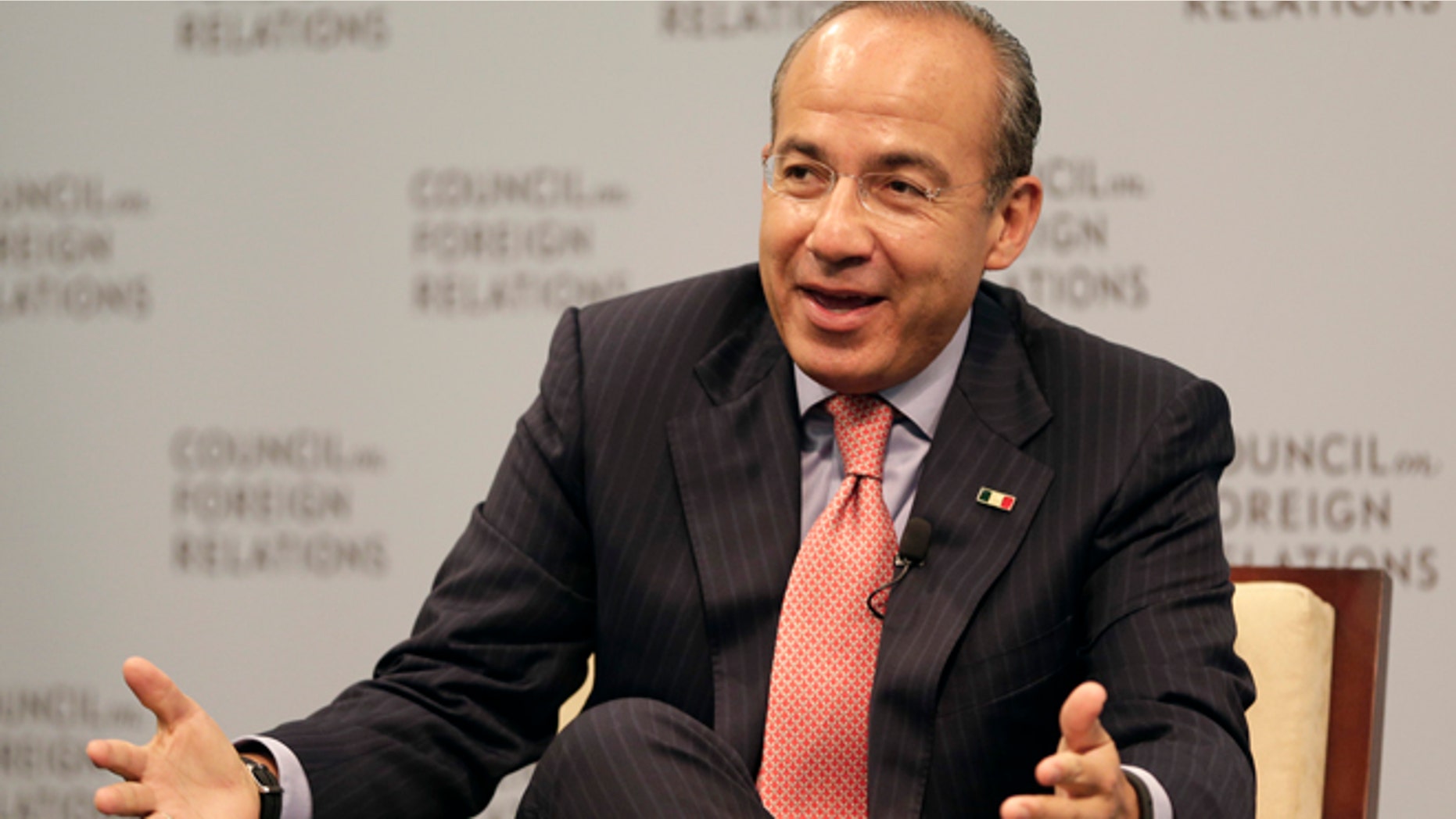 Former Mexican President Felipe Calderón was involved in a so-called 'narco pact' in an effort to rein in the violence caused by the country's ongoing war with drug cartels, according to an imprisoned cartel leader.
Edgar Valdez Villareal, alias 'La Barbie,' said Calderón and Mexico's former public security secretary attempted to organize a pact between the country's warring cartels and that he was arrested because he refused to participate in the pact. La Barbie's testimony, however, is under suspicion because the former capo of the Beltrán Leyva cartel is about to be extradited to the United States to face charges of cocaine trafficking.
La Barbie called his arrest "political persecution" in a letter his lawyer made available to the Mexican newspaper Reforma.
He goes on to state that Mexican General Mario Acosta Chaparro was Calderón's liaison between the organized crime groups. Acosta was murdered in Mexico City earlier this year.
La Barbie also said that Public Security Secretary Genaro García Luna received funds from him in 2002 as well as other officials from the Secretariat of Public Security (SSP) and the federal police.
Former President Calderón stepped down from office on Saturday as Enrique Peña Nieto took power. Since Calderón declared war on Mexico's drug cartels in 2006, over 60,000 people have been killed in the ensuing violence.
President Peña Nieto promised to move away from Calderón's kingpin approach – arresting and killing high-value cartel members – and instead focusing on lowering the rates of violent crime in Mexico.
La Barbie, who was born and raised in Laredo, Texas, is a former leader of the Beltrán Leyva cartel and considered responsible for hauling major amounts of cocaine into the United States as well as kidnappings, torture and homicides.
He was arrested in August 2010 at a time he was fighting for control of the Beltrán Leyva outfit, which had been broken apart by the death of cartel boss Arturo Beltrán Leyva in late 2009.
Throughout his tenure as president, Calderón had to battle many accusations that his administration had ties to organized crime, along with other charges of human rights abuses.
Early last month fourteen federal police officers in México were charged with attempted homicide when they allegedly tried to assassinate two central Intelligence Agency (CIA) officers back in August.
Despite incidents like this, many security experts seem to believe that La Barbie's accusations are more of a ploy to avoid extradition than any founded indictment.
"Given that the trafficker will probably soon be extradited to the United States, it seems likely that his statements are intended to remind the government that he is willing to sling mud," wrote Elyssa Pachico of Insight Crime. " It is possible that he intends such statements to discourage the government from extraditing him."
Follow us on twitter.com/foxnewslatino
Like us at facebook.com/foxnewslatino