Issues at Ireland's orphanages reportedly not limited to one home, prime minister says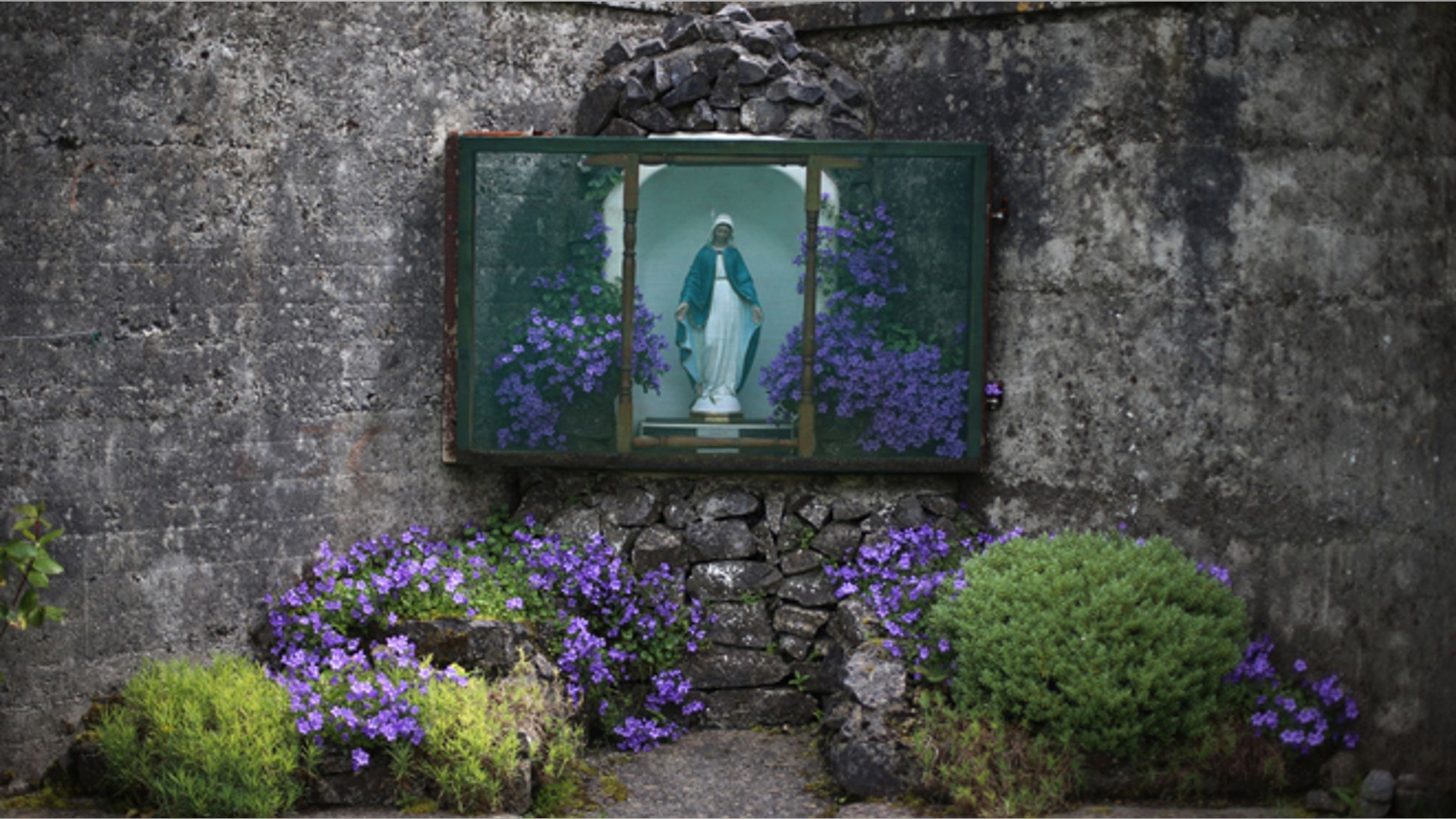 Ireland's prime minister said issues of child neglect in the country are not isolated to a former orphanage where a researcher recently found records for 796 young children believed to be buried in a mass grave.
The Irish Times reports that Taoiseach Enda Kenny said early Tuesday that Minister for Children Charlie Flanagan would give a presentation on the progress of an interdepartmental review into some issues at the homes, including mortality rates, burial practices and forced adoptions.
"I have a briefing from the Minister of Children this morning and will decide what is the best thing to do," Kenny told the newspaper, adding that the issues were "much broader than just one house."
Researcher Catherine Corless said her discovery of juvenile death records at the Catholic nun-run home in Tuam suggests that a former septic tank filled with bones is the final resting place for most, if not all, of the children between 1926 and 1961.
Church leaders in western Ireland have said they had no idea so many children who died at the orphanage had been buried there. Death records indicate that the children – most of whom were babies and toddlers -- died often of sickness or disease in the orphanage during the 35-year period. The building, which had previously been a workhouse for homeless adults, was demolished decades ago to make way for new residences.
Minister for Public Reform Brendan Howlin said Tuesday that the government was moving towards a full inquiry, calling for a "comprehensive analysis of what had happened and a comprehensive explanation" of the records uncovered by Corless.
The country's top Catholic clergyman, Archbishop of Dublin Diarmuid Martin, has characterized the emerging details as "sickening" and has urged anyone with information about mass graves to contact authorities.
"The Gospel message is that authentic faith is measured by how we treat children who represent Jesus Christ," Martin said in statement issued last week.
A 1944 government inspection recorded evidence of malnutrition among some of the 271 children then living in the Tuam orphanage alongside 61 unwed mothers. The death records cite sicknesses, diseases, deformities and premature births as causes. This would reflect an Ireland that, in the first half of the 20th century, had one of the worst infant mortality rates in Europe, with tuberculosis rife.
Elderly locals recalled that the children attended a local school — but were segregated from other pupils — until they were adopted or placed, around age 7 or 8, into church-run industrial schools that featured unpaid labor and abuse. In keeping with Catholic teaching, such out-of-wedlock children were denied baptism and, if they died at such facilities, Christian burial.
Church-run orphanages and workhouses often buried their dead in unmarked graves and unconsecrated ground throughout Ireland during the first half of the 20th century, reflecting how unmarried mothers — derided as "fallen women" in the culture of the day — typically were ostracized by society.
The Associated Press contributed to this report.