Israeli PM: German FM crossed line; Berlin defends NGO talks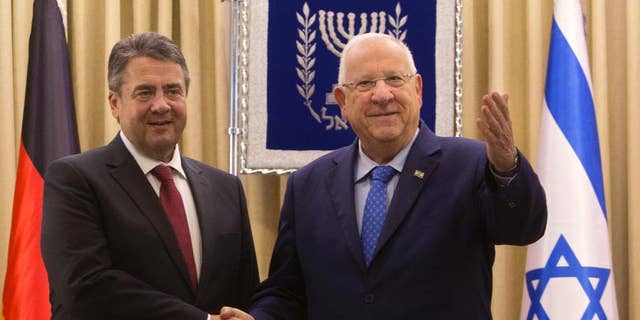 BERLIN – Germany's Foreign Ministry is defending a decision by the country's top diplomat to meet with an Israeli human rights group, after Israel's prime minister said the move crossed a "red line."
Prime Minister Benjamin Netanyahu told German daily Bild in an interview published Friday that "my red line is I don't meet with diplomats who come to Israel and give legitimacy to fringe groups that wrongly accuse our soldiers of war crimes and undermine the security of Israel."
Netanyahu had abruptly canceled planned talks Tuesday with Germany's visiting foreign minister, Sigmar Gabriel, over his meeting with Breaking the Silence, a group critical of Israeli military actions in the West Bank.
Gabriel's spokesman Martin Schaefer said Netanyahu's demand to cancel the meeting with "respectable Israeli citizens" was "inappropriate."