Israeli forces arrest former militant leader's brother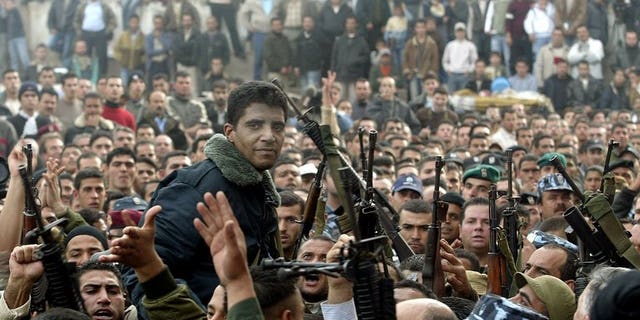 JENIN, Palestinian Territories (AFP) – Israeli security forces in the West Bank city of Jenin on Friday arrested the brother of a high-profile former militant chief, a Palestinian security official told AFP.
He said that they snatched Daoud Zubeidi, a member of the Al-Aqsa Martyr Brigades militant group, in an early-morning raid on his home in Jenin refugee camp and lightly wounded a bystander who was shot in the leg.
An Israeli military statement said that soldiers and border police arrested "a Palestinian terrorist operative," without giving his name or detailing the allegations against him.
It said that the man shot in the raid was "an armed assailant" taking part in what it described as a violent riot during which shots were fired at the Israeli force.
Zubeidi's brother Zakaria Zubeidi, the former head of Al-Aqsa in Jenin, is currently facing charges in a Palestinian court of taking part in a May 2012 shooting attack on the residence of Jenin governor Qaddura Musa.
Musa died after suffering a heart attack during the incident, and Palestinian security forces arrested dozens of people, including Zakaria Zubeidi, shortly afterwards.
Zakaria, a founder of Jenin's Freedom Theatre, was released on bail in October.
In April 2011, the theatre's Israeli-Palestinian director Juliano Mer-Khamis was gunned down in Jenin camp, in a murder that remains unsolved.