Israel returns sarcophagus covers to Egypt as relations warm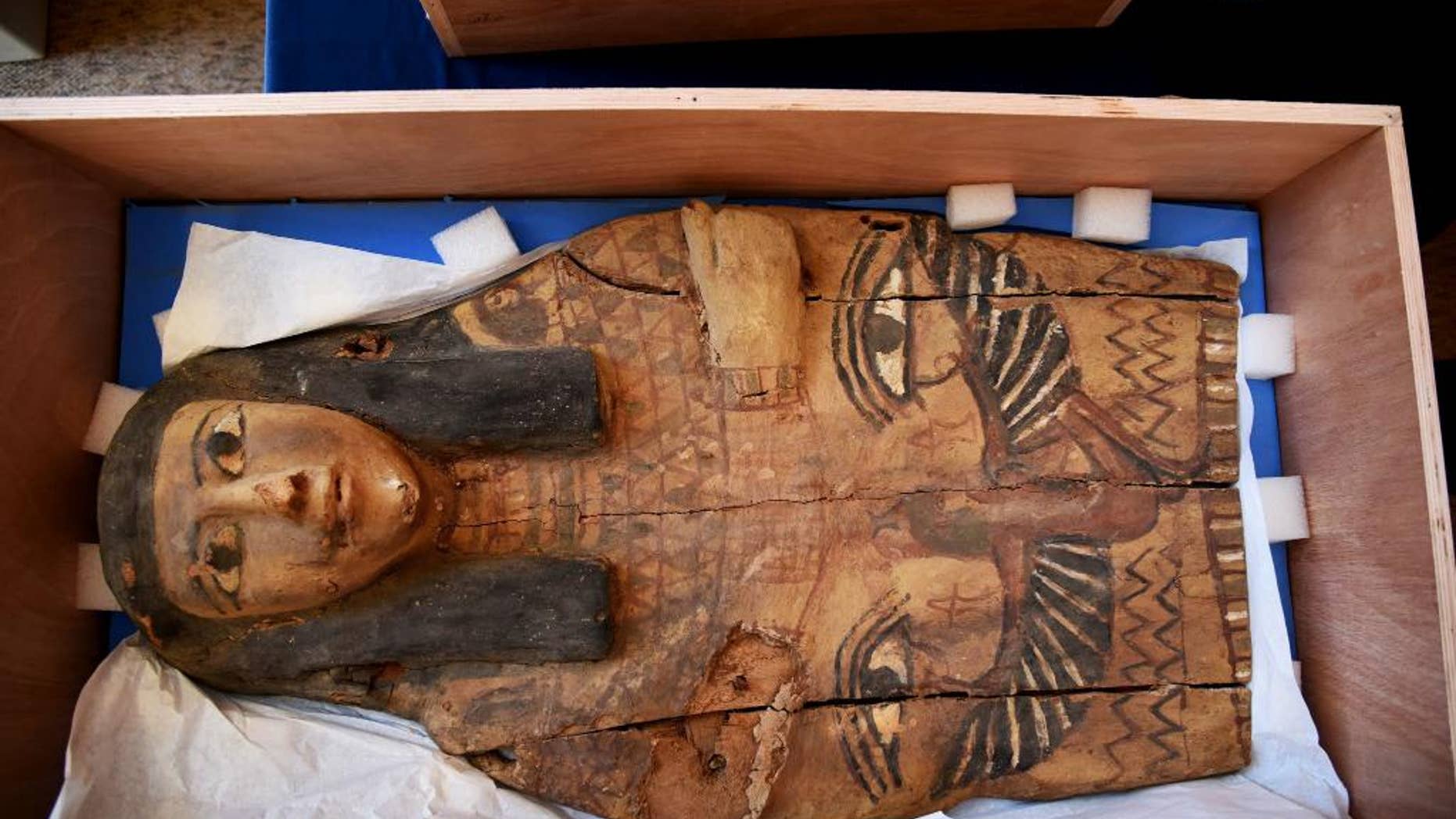 JERUSALEM – Israel has returned two looted ancient Egyptian sarcophagus covers to Egypt amid warming relations between the countries.
Israel's Foreign Ministry returned the relics to Egypt's ambassador to Israel at a ceremony Sunday. The ministry said their return was possible due to its "strengthening dialogue" with Egypt's embassy.
Israel's Antiquities Authority says the colorful sarcophagus covers date back as early as the 16th and 10th centuries B.C. It says they were shipped from Egypt to Dubai and later from London to Israel. Israeli officials discovered them in 2012 in an antiquities dealer's store in Jerusalem's Old City.
Egyptian Ambassador Hazem Khairat says Egypt "is looking forward to the return of the rest of smuggled antiquities found in Israel," according to a statement provided by Israel's Foreign Ministry. The ministry didn't elaborate.