Irish lawmakers fail for 3rd time to elect a prime minister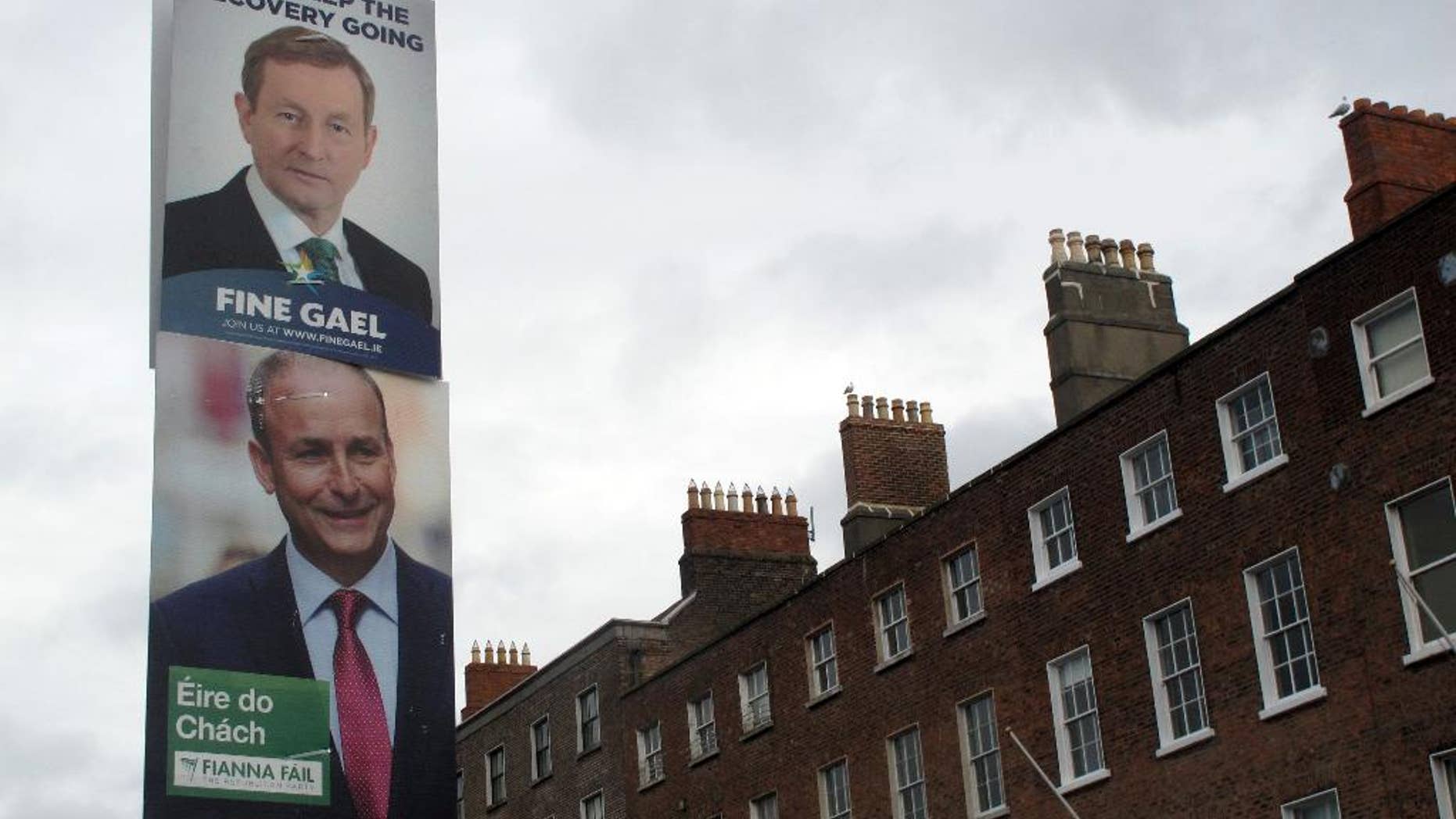 DUBLIN – Ireland's lawmakers have failed for a third time to select a prime minister, leaving the country in political limbo for a record 48 days following an inconclusive Feb. 26 election.
Thursday's result followed the pattern of two previous stalemate votes, when a majority of lawmakers failed to back caretaker Prime Minister Enda Kenny or Fianna Fail party leader Micheal Martin.
Kenny's Fine Gael party retains 50 seats in Ireland's 158-member parliament but needs at least 79 votes to regain a governing majority. Only Fine Gael's historic enemy, Fianna Fail with 43 seats, has the numbers to deliver that majority, but the two parties have never shared power.
Martin suspended partnership negotiations with Fine Gael to win support from independent lawmakers for his own candidacy. But independents again abstained.