Iran's charm offensive belies mounting body count from executions at home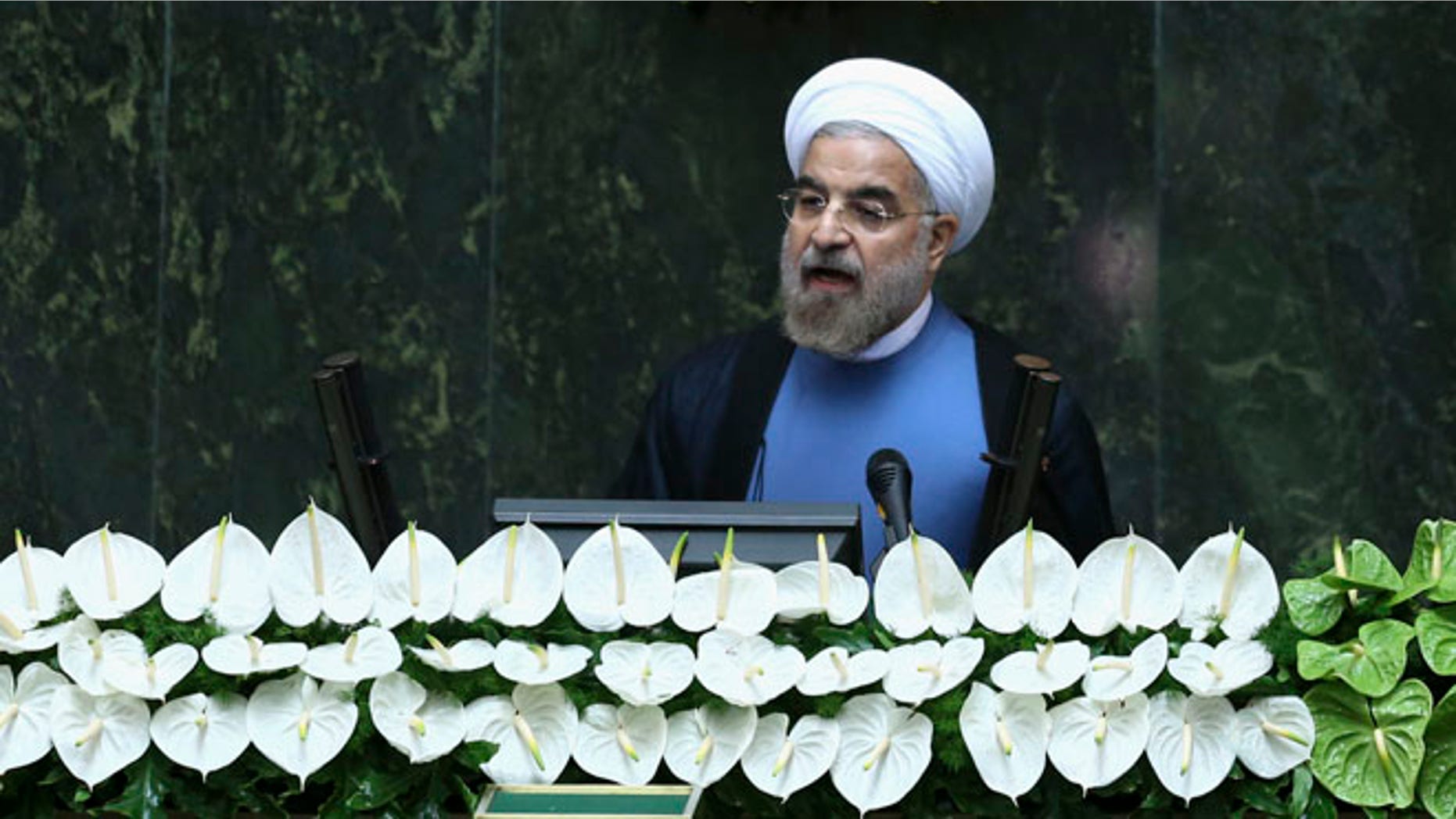 The new, moderate face Iran is showing the world belies a sinister spike in executions in the country, with hundreds killed for such crimes as "waging war against God," according to a human rights group.
At least 529 people have been put to death in Iran this year, including more than 300 since President Hassan Rouhani assumed office in August, according to the Iran Human Rights Documentation Center. Other groups estimate the number killed in Iran at more than 600 this year.
[pullquote]
The stepped-up pace of public executions comes even as Rouhani basks in a deal with the West to drop sanctions against the Islamic Republic following his well-publicized "charm offensive."
"Under the shadow of negotiations, however, Iran's appalling human rights situation has hardly changed," Iranian activists Payam Akhavan and Shirin Ebadi wrote.
The pair claimed that executions have actually spiked upward even as Tehran has participated in talks with the U.S. and other Western nations aimed at reducing sanctions in exchange for pulling back on its nuclear program.
The Iranian government executes more of its citizens per capita than any other government, with hanging the most common method, according to the center. Only China executes more people. Many of Iran's condemned were accused of being a "Moharebeh," or one found to be "waging war against God" under Islamic law. Others were deemed drug users or traffickers, and often hanged publicly from cranes.
"Since Rouhani's inauguration, the increasing number of prisoners being sent to the gallows is indefensible."said Hadi Ghaemi, executive director of the International Campaign for Human Rights in Iran.
Other executions were carried out in secret after convictions resulting from trials that were closed to the public and often did not even allow for legal representation for the accused.
Six Kurdish Sunni prisoners on death row at Ghezel Hessar Prison in Karaj are now on a hunger strike that has lasted more than a month, according to the International Campaign for Human Rights in Iran. The four are refusing meals to protest their pending executions and draw attention to religious persecution, according to the campaign. Sources described their conditions as "critical."
Three Americans are believed to be held in Iran, with one facing a death sentence. Amir Hekmati, a former U.S. Marine, has been sentenced to death for 'spying for the U.S.' when he was visiting his family in Iran. He has dual citizenship, and the U.S. government has denied that Hekmati was spying.
Iranian-American Pastor Saeed Abedini, whose wife and two children live in Boise, Idaho, is still being held in Iran for practicing his Christian faith. He has been sentenced to eight years and his supporters say brutal prison conditions render that punishment a veritable death sentence.
Retired FBI agent Robert Levinson has been missing since 2007, and was last seen on Iran's Kish Island. Although Tehran denies holding him, U.S. officials believe they have not been forthcoming about Levinson's whereabouts.
Former Pentagon adviser Michael Rubin told the Washington Free Beacon there is nothing surprising about Iran putting on a show for the world while cracking down at home.
"It's a common pattern: Iran always couples external outreach with increasing repression at home," said Rubin, author of "Dancing with the Devil: The Perils of Engaging Rogue Regimes." "Basically, the ayatollahs are telling their people: 'Make no mistake. Our moderation is for external consumption only."