Iran won't bow to pressure in nuke talks, Khamenei says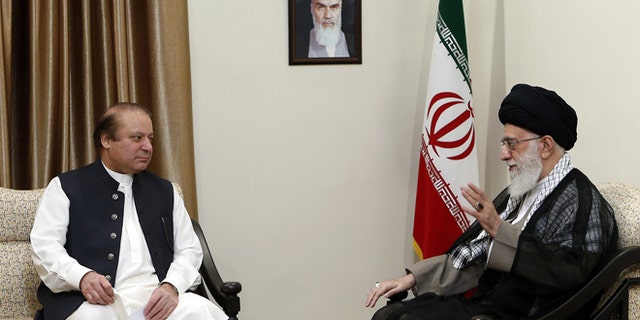 TEHRAN, Iran – Iran's top leader says his nation will "not bow" to pressure from world powers in nuclear talks.
Ayatollah Ali Khamenei was quoted by Iran's state television as saying the world powers "should know" this. He says the Iranian nation will follow the "correct" path.
The remarks, which came ahead of the start of a new round of high-level negotiations between Tehran and six world powers in Vienna, set a high task for the Iranian negotiators.
The negotiations are aimed at reaching an agreement to limit Iran's ability to produce nuclear weapons before a July 20 deadline.
The West has long been concerned that Tehran's real aim is to produce an atomic weapon. Iran denies the charge and insists its nuclear program is for peaceful purposes only, aimed at producing electricity.