Iran Installing New Centrifuges to Bolster Nuclear Enrichment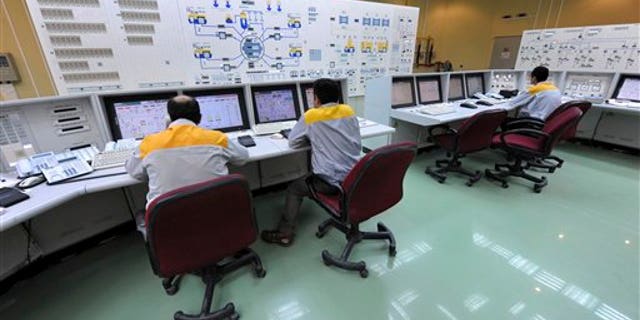 TEHRAN, Iran – Iran said Tuesday it was installing new and efficient centrifuges aimed at speeding up its nuclear enrichment amid fears Tehran is moving toward weapon-grade enriched uranium.
The spokesman for the Iranian Foreign Ministry, Ramin Mehmanparast, said International Atomic Energy Agency is monitoring the work but he did not elaborate on the specifications of the machines.
The move comes despite four rounds of U.N. Security Council sanctions over Tehran's refusal to halt enrichment.
The West suspects Iran is pursuing a nuclear weapon program. Iran denies the charge saying its nuclear activities is only geared at peaceful activities such as power generation.
Also Tuesday, Mehmanparast said Iran will consider a proposal by Russian Foreign Minister Sergey Lavrov to rejoin nuclear talks, although he said Tehran had not yet received the proposal.
It calls for the international community to make limited concessions to Iran for each step it takes in meeting demands to come make public its nuclear intentions.
Earlier this month, U.S. Secretary of State Hillary Rodham Clinton said the U.S. will send a team of experts to consult with the Russians about their plan.
Iran has been producing low-enriched uranium for years and began higher enrichment in February 2010, asserting it needs the higher grade material to produce fuel for a Tehran reactor that makes medical radioisotopes needed for cancer patients.