International rights groups say Egypt's election unfair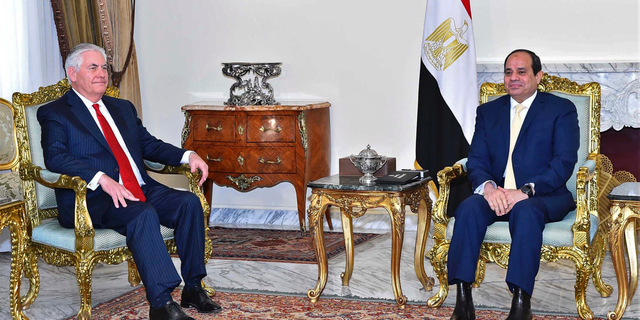 NEWYou can now listen to Fox News articles!
CAIRO – Over a dozen international and regional rights groups are saying that next month's presidential election in Egypt does not meet the "minimum requirements" for a fair and free vote and called on Cairo's allies to denounce the "farcical" election.
The incumbent, general-turned-president Abdel-Fattah el-Sissi, is virtually certain to win the March vote, his only challenger an obscure politician and one of his most ardent supporters.
Leaders of opposition parties who called for a boycott of the vote are being investigated on allegations they are seeking to destabilize the country.
The 14 groups, including Human Rights Watch and the International Commission of Jurists, said on Tuesday that el-Sissi's government has "suppressed freedoms, arrested potential candidates and rounded up their supporters."
They say Egypt is moving away from democracy with every election.