India's rupee slips despite new government moves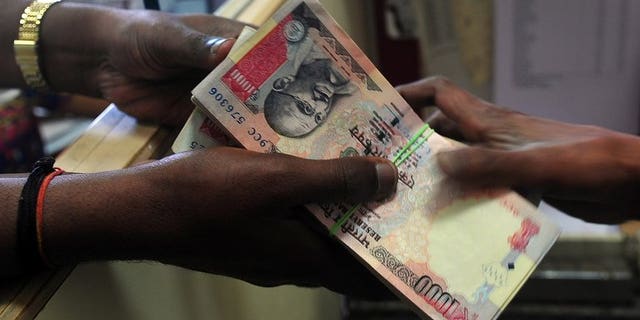 MUMBAI (AFP) – India's rupee fell in early trade on Tuesday despite the government announcing new measures aimed at narrowing the current account deficit and aiding the ailing local currency.
The rupee slid to 61.60 against the dollar on the back of a sharp contraction in industrial output and scepticism about the impact of the government's fresh measures announced on Monday.
The rupee, which hit a lifetime low of 61.80 on August 6, has fallen about 12 percent this year, amid slackening domestic growth, rising overseas fund outflows and weak exports.
Finance Minister P. Chidambaram attempted to ease market concerns on Monday by promising to curtail some imports and narrow the gaping current account deficit -- the broadest measure of trade -- that has helped pushed the rupee to record lows.
Chidambaram said the government would impose additional measures to reduce imports of gold, silver, oil and some non-essential goods.
Gold and oil are the biggest contributors to the current account deficit.
He added the government would allow state-run firms to raise funds abroad through "quasi-sovereign bonds" to help finance the current account shortfall as well as make it easier for non-resident Indians to deposit money in India.
"The market is not satisfied with the measures taken," said Param Sarma, chief executive with NSP Forex, a consultancy firm.
"The market believes that these measures will not help. Unless steps are taken to boost inflows and growth, the rupee will remain weak," he told AFP.
Overseas funds have pulled out a combined $11.49 billion in equities and debt from India's markets since June 1 on concerns about the weakening economy, regulatory data shows.
Last week, the central bank announced fresh measures to drain cash from the market to further try to stabilise the currency.
On Monday, industrial output shrank by an unexpectedly large 2.2 percent in June from a year earlier, outstripping market forecasts of a 1.2 percent drop.