Iconic NYC photo store forced Latino workers to use separate bathroom, suit claims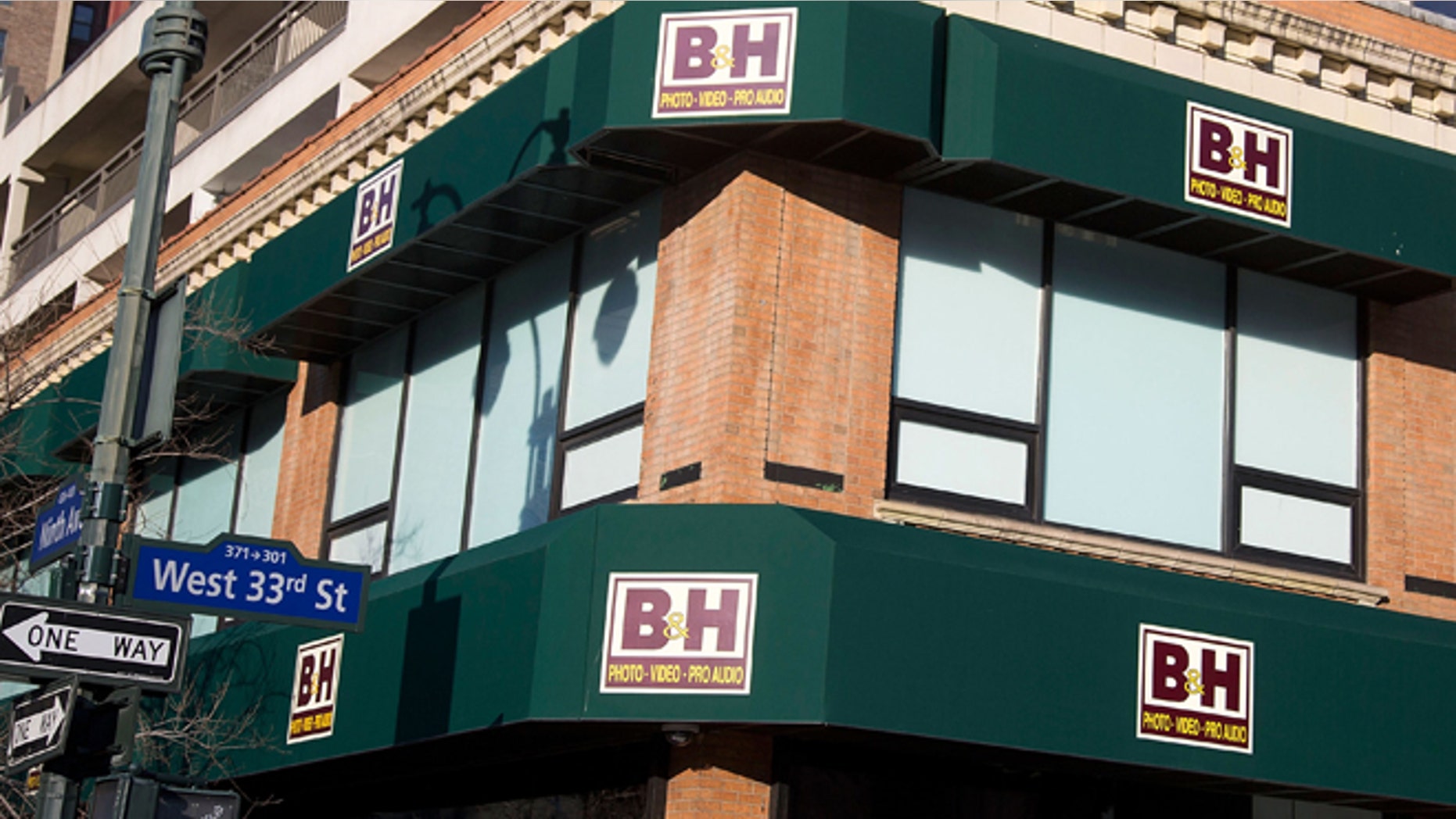 An iconic New York City photo store was hit with a federal lawsuit on Thursday for allegedly forcing Latino workers in its Brooklyn warehouse to use separate "unsanitary" bathrooms.
The U.S. Labor Department lawsuit against B&H Photo & Electronics, a destination store in Midtown Manhattan for 30 years, is the latest in a series of legal problems for the store stemming from accusations of unfair and unsafe labor practices.
The Labor Department's suit also accuses B&H of not providing female employees with separate bathrooms or changing areas in its Brooklyn Navy Yard warehouse and for discriminating against African-American and Asian-American job-seekers.
The Labor Department has been investigating B&H since 2013, when the store underwent a routine inspection. The investigation, which was finished in 2014, found that at B&H, 57 of 170 Latino workers earned significantly less than their white counterparts, and 201 Latino employees were given lower status and lower-paying jobs compared to white counterparts who were promoted.
It also alleges that more than 2,500 women were not hired because of their gender, and 6,180 blacks and 750 Asian-Americans were not hired because of their race.
When questioned by the New York Post, Henry Posner, a spokesman for B&H, declined to comment other than to say there are "unresolved issues."
This is not the first time that B&H has been hit with discrimination claims. In 2007, the store paid $4.3 million to settle a separate discrimination case, and earlier this month it was fined $32,000 when it was discovered that it lacked guardrails at its warehouse.
In October 2015, around 240 workers at two of B&H's warehouses threatened to unionize, claiming that they were poorly compensated and forced to work 17-hour-long shifts with no lunch breaks.
During a demonstration held in front of the B&H store by some 300 workers, a lawyer representing many of them delivered a letter addressed to B&H's CEO and president, Sam Goldstein, asking the Steelworkers Union be acknowledged as the "sole and exclusive bargaining representative of the employees."
One of the employees, Raul de la Cruz, said he was harassed and mistreated at the workplace simply because he is Hispanic.
"I am constantly verbally insulted," he told Fox News Latino. "What we want is to be able to unionize, so that our concerns can be heard."