Hostages returning home after pirates kidnapped them off Nigeria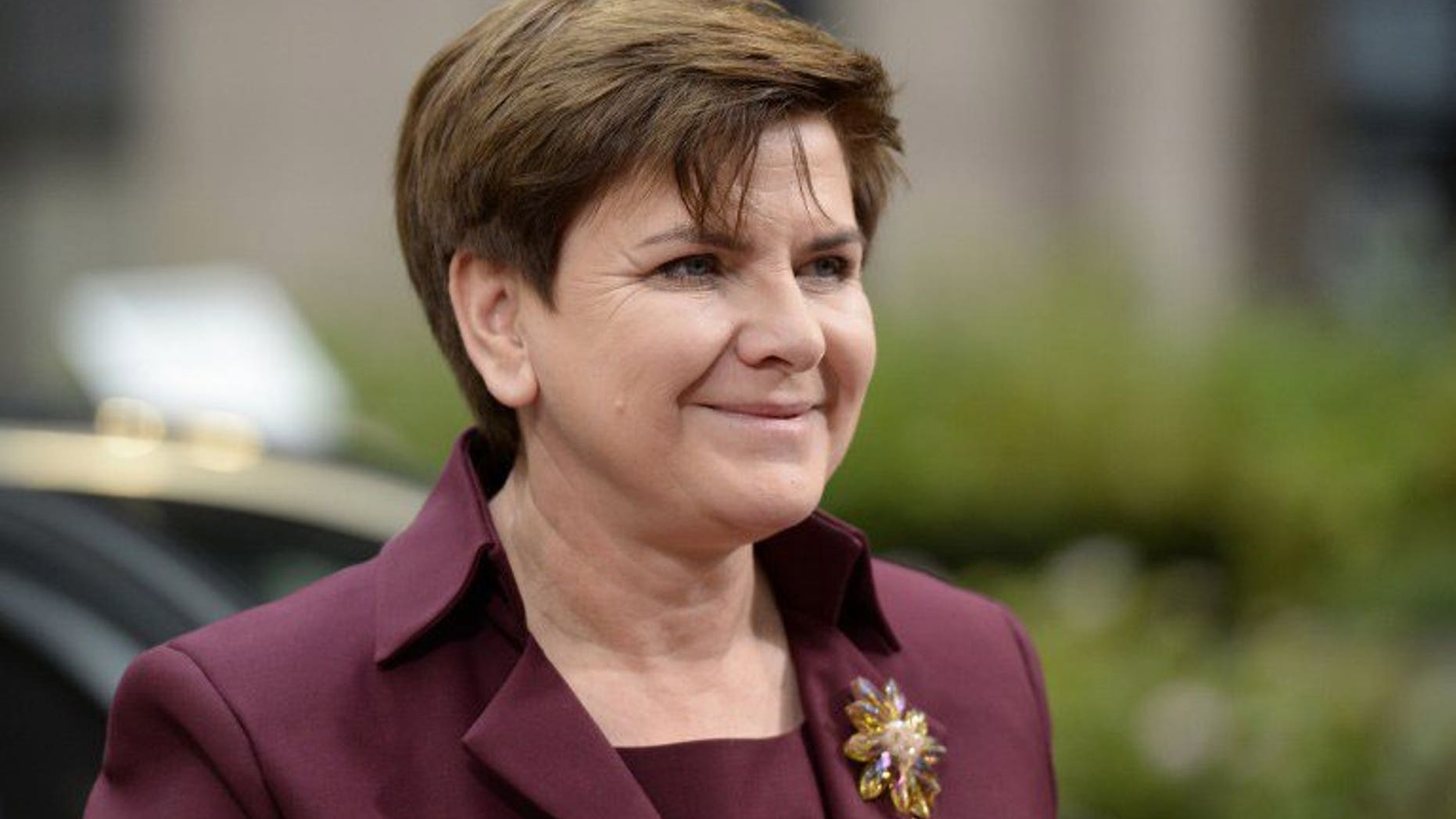 Five Polish seamen abducted by pirates from a cargo ship off Nigeria's coast in late November have been freed and are returning home soon, Poland's prime minister said Tuesday.
Beata Szydlo called a news conference to announce the men were safe and in the care of Polish consular authorities in Nigeria. She said they would be able to spend Christmas with their families in Poland.
Foreign Minister Witold Waszczykowski, standing next to Szydlo, thanked the Nigerian authorities for their help. Neither Polish official gave details of how the men were freed, or whether any ransom was demanded or paid, though the Foreign Ministry issued a statement that said the cargo ship company, EuroAfrica, "led tedious and difficult negotiations with the kidnappers."
Private broadcaster TVN24 reported that the sailors would fly from Nigeria to Berlin on Tuesday and would return to Poland on Wednesday, though it didn't reveal the source for that information.
Armed pirates opened fire on the Polish cargo ship on Nov. 27 and then abducted the captain, three officers and a seaman from the MV Szafir cargo ship in Nigerian waters. Eleven other crew members barricaded themselves inside the ship and were left unharmed. They have since returned to Poland.
Kidnapping for ransom is rampant in Nigeria with hostages generally released unharmed if ransoms are paid.
EuroAfrica said the Cyprus-flagged Szafir was traveling from Belgium to Nigeria carrying metal cranes and other cargo when the kidnapping occurred.