Hospital: 1 man still critical after German train attack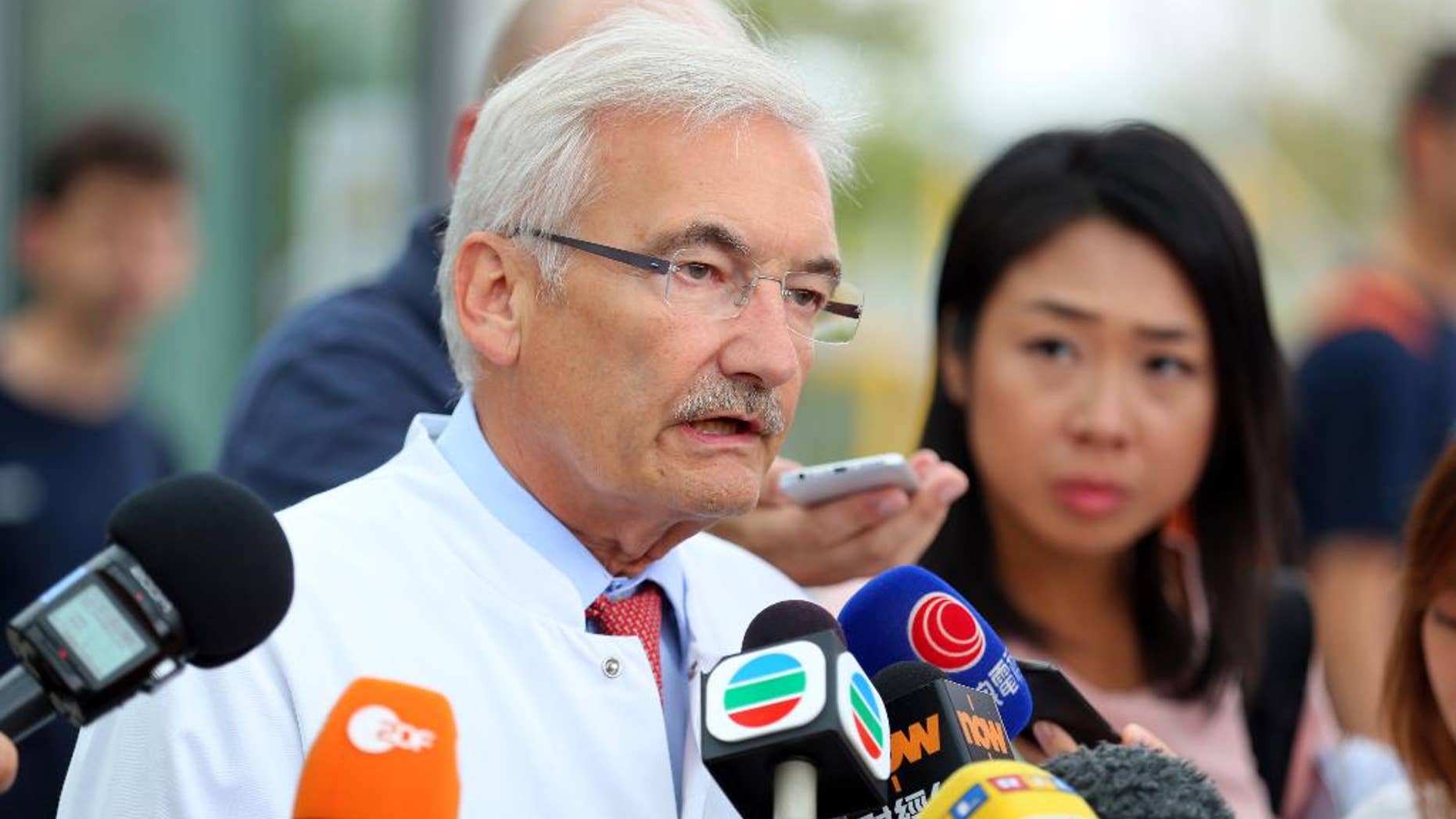 BERLIN – A hospital treating four people wounded four days ago by a man wielding an ax and a knife on a German train says one patient's condition remains life-threatening.
Wuerzburg's university hospital said in a statement Friday that the three tourists from Hong Kong and a German woman have improved and are stable. However, it said one man — identified by German media as a Hong Kong tourist in his early 30s — is still in a critical state and being kept in an artificial coma by doctors.
The attacker, a 17-year-old Afghan refugee, slashed five people Monday before being shot dead by police. One wounded Hong Kong tourist has been released from hospital.
The Islamic State group claimed responsibility for the attack. Authorities say the teen likely acted alone.