Hamas claims victory over Israel in mosque dispute, calls for 'day of rage'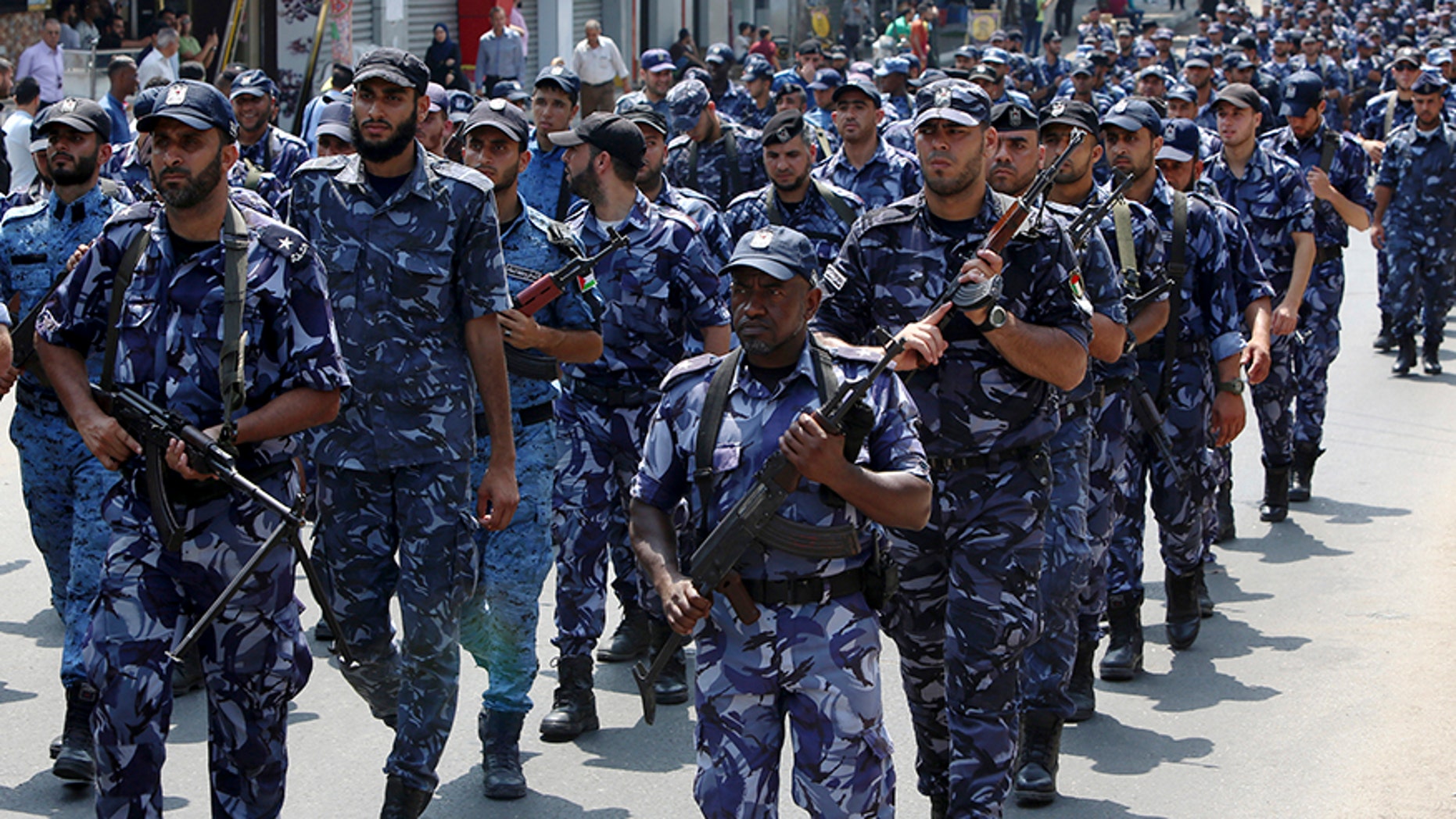 An emboldened Hamas on Wednesday called for a "day of rage" against Israeli security forces, as the terror group claimed a win in the violent dispute over a contested shrine in Jerusalem.
Israel's security cabinet decided late Monday to remove metal detectors set up at the entrance to the Al-Aqsa Mosque compound, which had angered Muslims.
Hamas responded by holding a celebratory march in Gaza City Wednesday titled "Victory in the battle over Al-Aqsa Mosque," and the group called on supporters to confront Israeli security forces Friday as a reaction "to recent events in order to deter Israel from continued infractions against our nation and our holy sites," Israel National News reported.
"The [Al-Aqsa] Mosque calls for your conscience and your honor, because it is impossible to continue silently in the face of the attempts of the Israeli occupation to start a new reality there," Hamas politburo chairman Ismail Haniyeh said in a letter published by the al-Risala newspaper, according to the Jerusalem Post.
TOP EU COURT SAYS IT WAS WRONG TO END HAMAS TERROR RULING
Israeli officials announced early Tuesday that "sophisticated technology" would be used at the mosque site instead of the metal detectors. It did not elaborate on when the metal detectors would be removed or what exactly would replace them. Israeli media has reported high resolution cameras capable of detecting hidden objects could be the alternative.
Israel is also likely to boost forces in the area until the plan is fully implemented. Earlier Associated Press footage Tuesday showed heavy machinery and workers heading to the entrance of the site.
Israel erected the metal detectors after Arab terrorists killed two policemen from inside the shrine earlier this month. The move by Israel incensed the Muslim world and triggered violence.
The Associated Press contributed to this report.