Haiti orphanage braces as Irma lashes Caribbean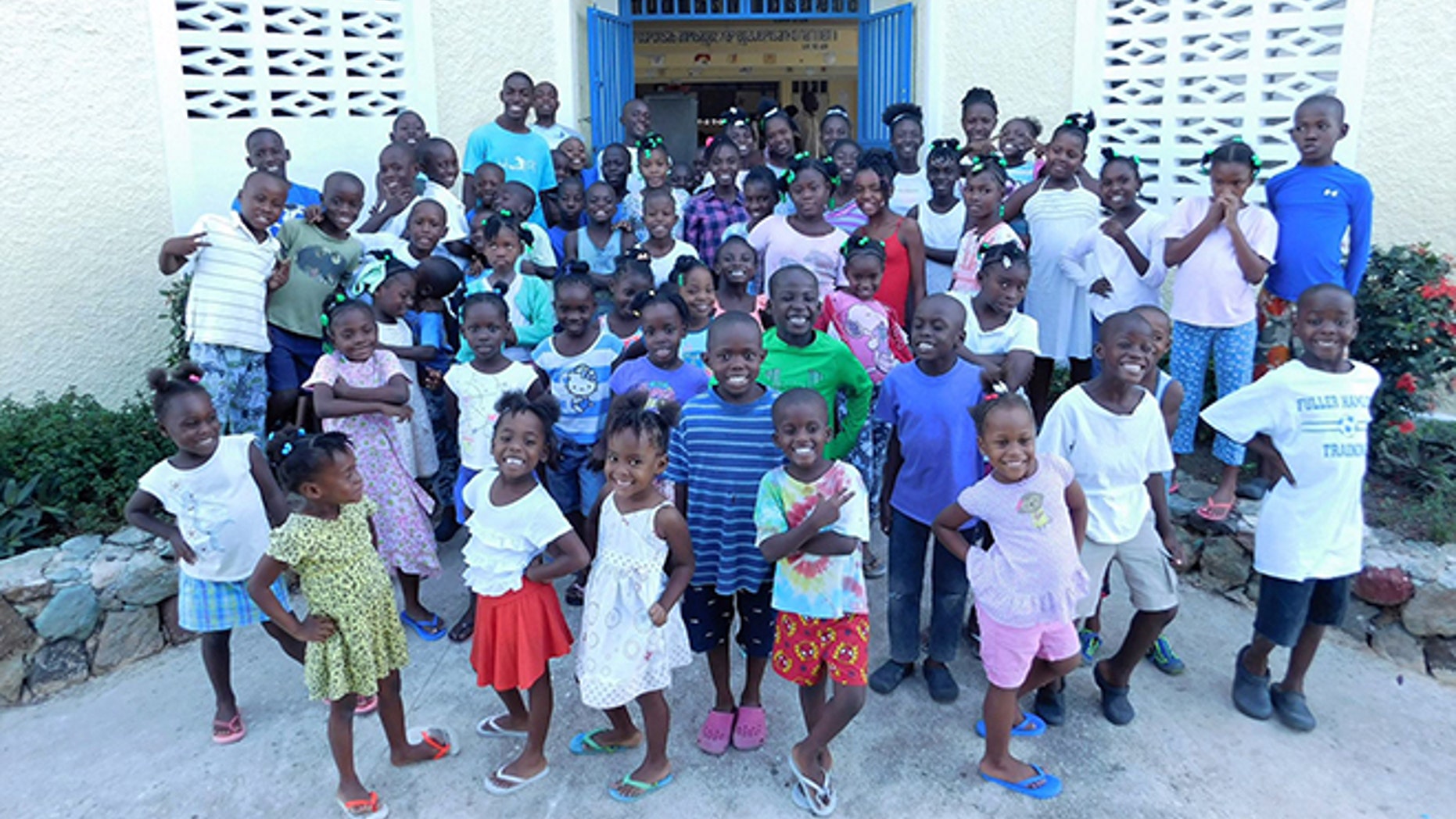 Everything was business as usual for the kids at the Brit's Home orphanage in Haiti as they ran around playing soccer together Thursday afternoon -- but the orphanage staff prepared for the worst as Hurricane Irma rocks the Caribbean.
Natural disasters are no stranger to Haiti. 19-year-old Britney Gengel was killed in the 2010 earthquake in Haiti while she was on a missionary trip. Britney's parents, Len and Cherylann Gengel, built a natural disaster-proof orphanage in Haiti in response to her tragic death and love for the children there. Brit's Home was put to the test last year after Hurricane Matthew killed about 1,000 Haitians, and will be tested again by Category 5 Irma.
"My philosophy as I was building was, I lost my daughter in Haiti and I'm not going to lose anybody else here," said Len Gengel, Britney's father and the co-founder of the Be Like Brit Foundation. "I feel very confident that we built them a safe building."
He added late Thursday, "We are cautiously optimistic that we are not going to be directly hit by this storm like we were by Matthew."
An emergency action plan for Irma is in place at the orphanage. Len Gengel, or Papi Len as the kids call him, says the plan is always evolving as natural disasters continue to hit Haiti.
"When Brit's Home opened, one of our first priorities was to create emergency procedures," he said over the phone. "Our daughter did not know an emergency plan when the earthquake hit."
During Hurricane Matthew, all of the kids were placed in an emergency response room. Not a single drop of water got into the room.
Be Like Brit's Haiti administrator, Love Pun, said on Facebook that many changes have been made to prepare for Irma.
"We are boarding up our windows and have already started washing our five gallon jugs so we have extra water on site for the kids," said Pun. "We bought food for an extra week because we don't know how things are going to be after the hurricane."
The orphanage has a satellite telephone that lets it stay in touch with the Be Like Brit Foundation staff in Massachusetts and Florida when storms disable cell towers. The Haiti staff uses the phone to get the latest hurricane watches and warnings information.
"People in town don't have communication we do, so we go around the community and tell people what we are hearing when a storm like this hits," Len Gengel said.
He also said 'Brit's Home' effectively has become a community center. It opens the first floor of the orphanage to provide shelter to members of the community and gives out clean water every day.
"All we can do now is wait," he said. "We feel cautiously optimistic that we have a very safe place for our kids and staff."
Len Gengel lives part-time in Florida and moved to South Carolina while Hurricane Irma runs its course. He asked for prayers for all of the Be Like Brit kids and staff.
"I have never visited a country that has such a faith in God," he added. "Their strength and determination to surive is unlike anything I have ever seen."