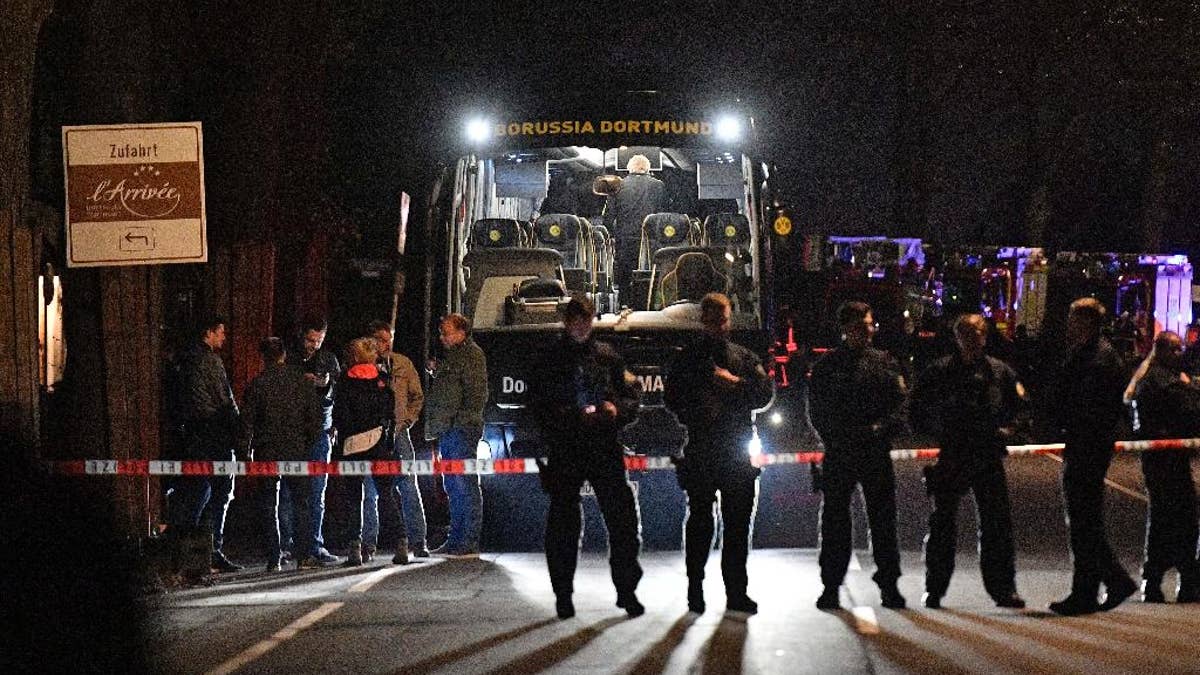 BERLIN – German prosecutors say a 26-year-old Iraqi detained following a bomb attack on a top league soccer club is suspected of membership in the Islamic State group. However, federal prosecutors say they have so far found no evidence he was involved in the attack Tuesday against the Borussia Dortmund team.
In a statement Thursday, prosecutors said the man allegedly joined IS in Iraq by late 2014 and led a unit of about 10 fighters involved in preparing kidnappings, extortions and killings.
He allegedly traveled to Turkey in March 2015.
Prosecutors say Abdul Beset A., whose surname wasn't provided due to German privacy laws, remained in contact with members of IS after arriving in Germany in early 2016.
A judge will decide Thursday on whether to keep him in investigative detention.