German governing parties agree on counterterrorism measures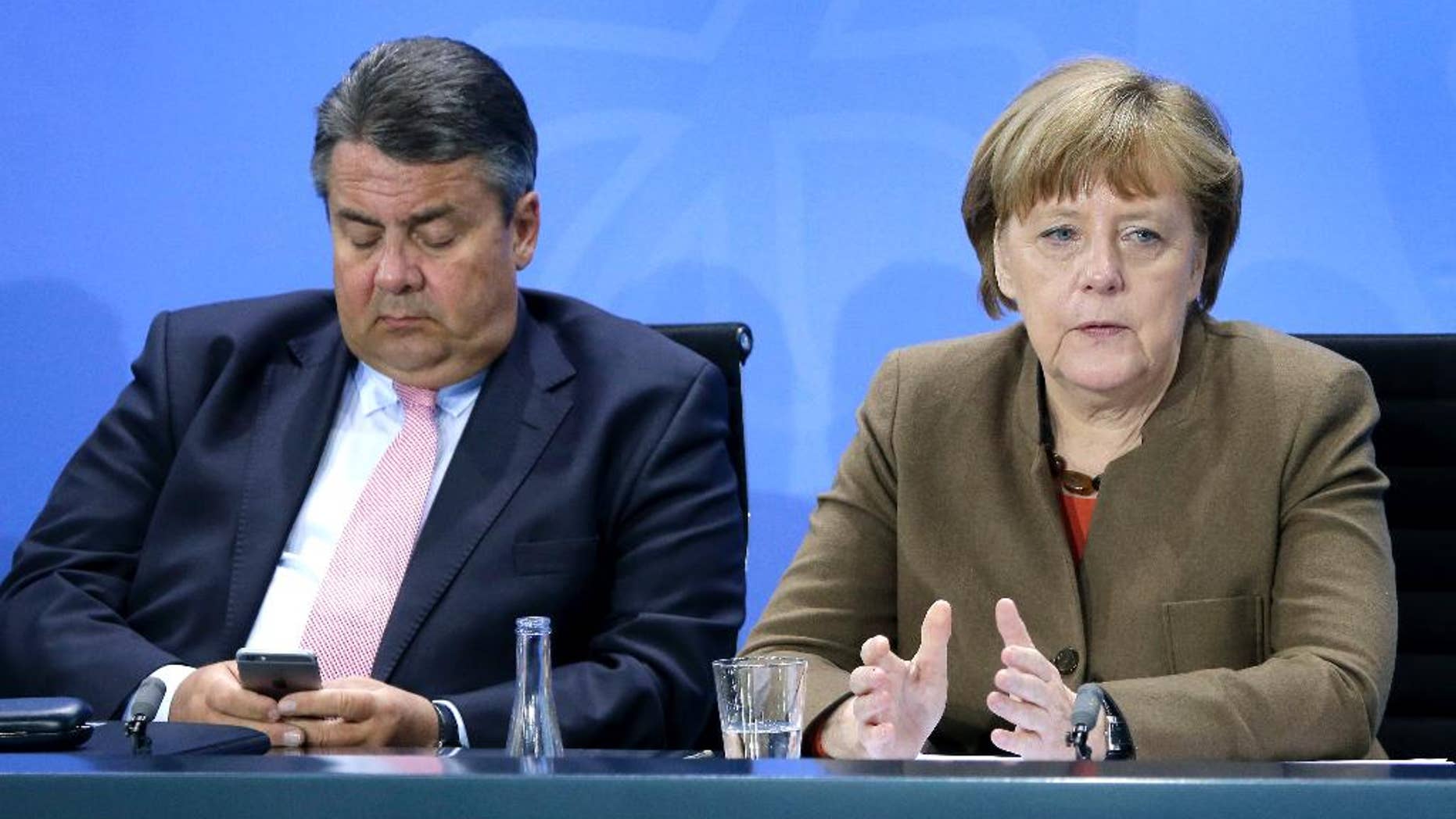 BERLIN – Germany's governing parties are proposing new measures to fight terrorism including improved information sharing and additional staff and money for police and intelligence agencies.
Many details still need to be worked out before the measures are presented to parliament for approval.
The proposals presented Thursday come after a review of Germany's security precautions undertaken after November's attacks in Paris.
Among other things, they envision allowing greater use of undercover agents, and toughening laws on terrorism financing. They also want better information sharing between German police and intelligence agencies, as well as with friendly foreign intelligence agencies.