French school bus crash death toll rises to 6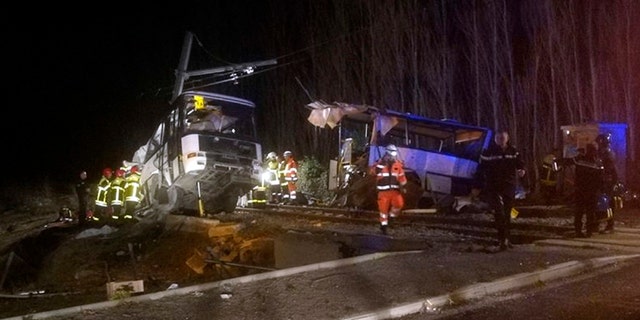 NEWYou can now listen to Fox News articles!
Two more students succumbed to their injuries Friday, raising the death toll to six people after a school bus was sliced open by a collision with a regional train in southern France.
Authorities in the Pyrenees-Orientales region announced the new deaths a day after the horrific Thursday crash at a crossing close to the Spanish border. French media identified the dead as two 11-year-old girls.
Four other children, ages 12 or 13, died Thursday in the collision, while 16 others and the bus driver were injured. Officials said several children and the bus driver remained in serious condition Friday.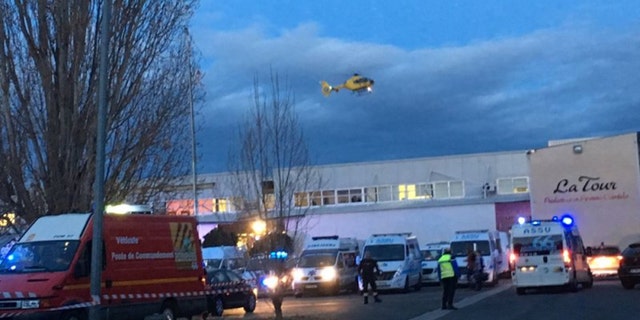 Investigators are still working to determine the cause of the crash. Philippe Vignes, the Pyrenees-Orientales chief, told BFM television he could not say whether the railway barriers meant to stop vehicles from driving onto the tracks when a train is coming were opened or closed.
"There are contradictory rumors," he said. "We need to be very careful."
Vignes told reporters investigators would look into reports the batteries in the automatic train gate system had been stolen.
SNCF train official Gaelle Le Fauche told The Associated Press the train was carrying 25 people, including passengers and crew, and all were accounted for and being offered counseling. She said the train normally travels at 50 mph at that location.
The accident occurred at about 4 p.m. local time close to the village of Millas, as children ages 11 to 15 were being taken home at the end of the day.
The front half of the vehicle was left on the track pointing at an upwards angle, witnesses said.
The school opened its doors Friday to offer counseling for grieving students and families.
French authorities said all victims had been identified and their families notified.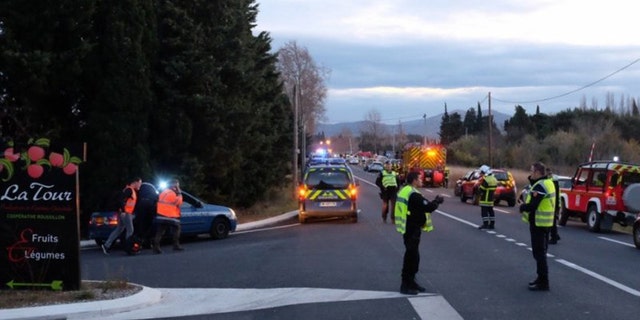 Transport Minister Elisabeth Borne called the crash a "terrible accident" and Education Minister Jean-Michel Blanquer was due to visit a counseling center set up at the Christian Bourquin College on Friday.
French President Emmanuel Macron offered his condolences, tweeting: "All my thoughts go to the victims of this terrible accident and their families. The government is fully mobilized to give them emergency help."
The Associated Press contributed to this report.