French president's reported mistress denied cultural post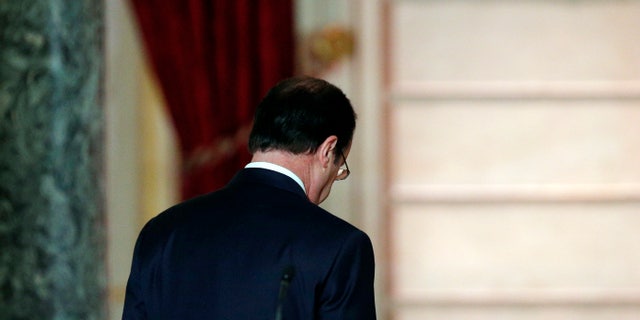 PARIS – France's Culture Ministry has denied an actress a coveted spot at a prestigious French cultural institution over reports that she's having an affair with the president.
An official with the ministry says Julie Gayet was nominated for the jury at the Villa Medicis, a French state-owned institution in Rome. Culture Minister Aurelie Filippetti rejected the nomination Wednesday, the official said, without giving a reason. The official was not authorized to be publicly named.
The decision came a day after French President Francois Hollande's news conference where he admitted to problems in his love life but refused to comment on the affair.
Hollande's first lady, journalist Valerie Trierweiler, has been hospitalized since Friday, when the tabloid magazine Closer published photos it said proved Hollande's liaison with Gayet.