France's Hollande to say in December if he's running again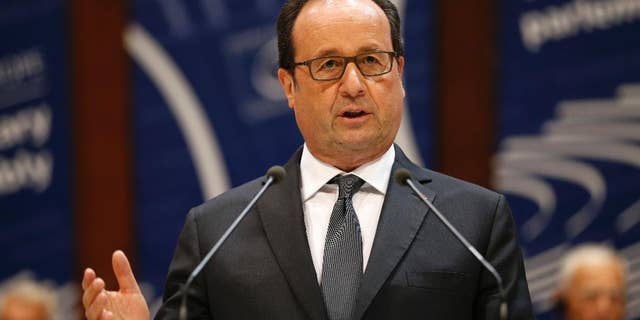 PARIS – France's Socialist President Francois Hollande says he will announce in December if he will run for re-election next year.
Hollande told the weekly magazine L'Obs that "until then, as president of the Republic, I will continue to advocate tirelessly" his government's "consistent" policy.
Hollande, the most unpopular president in modern French history, says he wants to be "judged on his record."
He also says conservative candidates aiming to be in France's two-round April-May presidential election — including former President Nicolas Sarkozy — would go backward on longstanding rights held by French workers, such as the 35-hour workweek.
At the beginning of his term in 2012, Hollande pledged not to run again if he didn't succeed in cutting France's high unemployment. The unemployment rate has since hovered over 10 percent.