Former Russian Prime Minster Chernomyrdin Dies at 72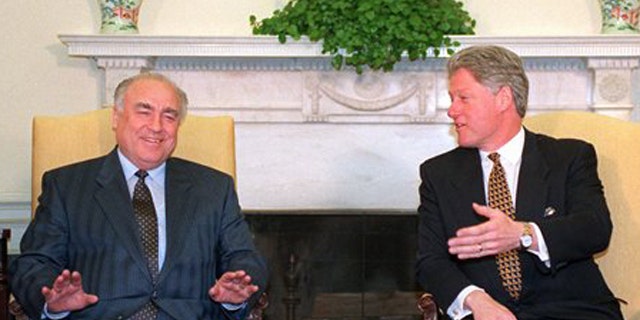 MOSCOW -- Viktor Chernomyrdin, who served as Russia's prime minister in the turbulent 1990s as the country was throwing off communism and developing as a market economy, died Wednesday. He was 72.
No cause of death has been released, but Chernomyrdin had grown thin in recent years and was reported to have been ill.
President Dmitry Medvedev sent his condolences to his family and friends. The president also ordered his chief of staff to organize Chernomyrdin's funeral on Friday, which will be also shown live on national television.
Chernomyrdin helped see Russia through some difficult times, including the economic devastation that followed the Soviet collapse and the war in Chechnya, and was much loved by Russians.
Born in a Siberian village, he was a bear of a man with an everyman's charm. He also had a knack for amusing his countrymen by bursting out with colorful, nongrammatical expressions. His statement that "we wanted the best but it turned out as always" has become part of Russian culture.
Chernomyrdin rose through the ranks of the Communist Party to head the Soviet oil and gas ministry from 1985 to 1989, when he was tapped to become the first chairman of the newly created state gas company Gazprom.
He was appointed prime minister by then President Boris Yeltsin in 1992 and held this post until March 1998. Following the financial crash of August 1998, when Russia defaulted on its debts and devalued its currency, Yeltsin asked him to return as prime minister, but the parliament refused to confirm him.
After Vladimir Putin became president, he appointed Chernomyrdin as ambassador to Ukraine in 2001, a move seen as an effort to distance a political heavyweight from Moscow. Chernomyrdin remained ambassador until last year.
Chernomyrdin is to be buried in Moscow's Novodevichy Cemetery, the final resting place of Yeltsin, Soviet leader Nikita Khrushchev and many of Russia's most beloved artistic figures.
He is survived by two sons and four grandchildren. His wife died earlier this year.