Former N.M. secretary of state released from jail after 30-day embezzlement sentence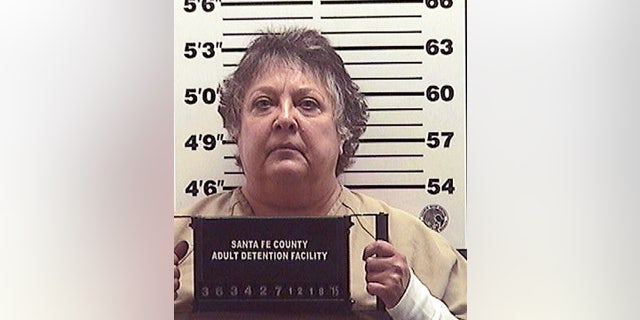 SANTA FE, N.M. (AP) – Former New Mexico Secretary of State Dianna Duran completed a 30-day sentence on Sunday for using political campaign funds to fuel a gambling spree, walking out of a county jail on the outskirts of Santa Fe to begin five years of probation that includes conversations with school children and civic groups.
Duran's transgressions have led to calls for a major overhaul of New Mexico's campaign finance and ethics laws during the legislative session that starts Tuesday.
Duran, the first Republican elected secretary of state since 1928, resigned and pleaded guilty in October to felony counts of embezzlement and money laundering. Her punishment and rehabilitation from an acknowledged gambling addiction are far from over.
State probation officials said Duran would leave jail wearing a GPS location monitoring device to help ensure she stays away from New Mexico casinos and race tracks.
For violating the laws she was expected to uphold, Duran also must reimburse and hand-deliver letters of apology to political donors, perform 2,000 hours of community service and talk about her experience regularly before schools and civic groups for three years.
Last week, Duran declined through her attorney Erlinda Johnson to talk about her pending release and future plans.
She is under instructions to report for probation at 8 a.m. Tuesday in Santa Fe, hours before the nearby legislative session begins.
New Mexico is among the states working to revamp campaign laws to require greater disclosure following the U.S. Supreme Court's Citizens United ruling, which is blamed for a flood of unsourced "dark money" into political campaigns.
"Seeing your former secretary of state's mug shot in the paper is one way to make legislators pay attention" to ethics proposals, said Viki Harrison, executive director of Common Cause New Mexico, a group advocating for greater disclosure and oversight of political campaign spending.
House Democrats are clashing with Republican Gov. Susana Martinez over what ethics and campaign finance reform bills should be added to the legislative agenda.
House Democrats want to create a statewide ethics commission and toughen a pension-forfeiture law aimed at corrupt elected officials. Duran has started receiving a state pension of roughly $60,000 a year, despite a 2012 campaign finance law that allows judges to increase sentences against the value of salary and fringe benefits.
Martinez, who has wide discretion in an abbreviated budgetary session over what legislation is heard, supports requirements that legislators disclose outside sources of income to protect against conflicts of interest. It is unclear which other bills she will allow.
A bipartisan proposal in the Senate would shine a light on the amount of money being funneled toward political campaigns by nonprofits and other independent groups.