Florida Couple Wanted For Kidnapping Sons And Taking Them To Cuba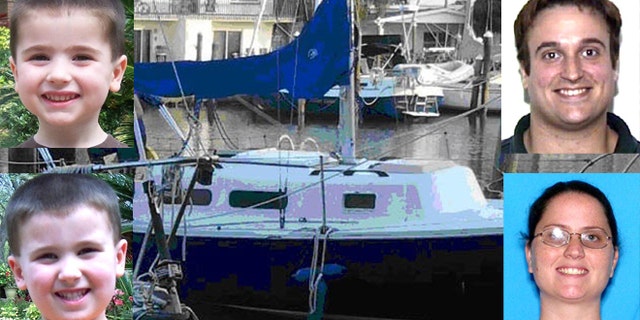 TAMPA, Fla. – A Florida couple is wanted by federal authorities for kidnapping their own two sons, 4-year-old Cole and 2-year-old Chase, and then taking them to Cuba.
The boys had been living since last year with their maternal grandparents, who were granted permanent custody last week. Joshua Hakken, the father, lost custody of the boys last year after a drug possession arrest in Louisiana, and he later tried to take them from a foster home at gunpoint, authorities have said.
Hakken, 35, along with his wife, Sharyn Hakken, 34, and their two boys are thought to be on a 25-foot sailboat that launched Wednesday from Madeira Beach, just hours after the kidnapping.
Authorities have previously characterized the Hakkens as "anti-government."
The Hillsborough County Sheriff's Office received information that the Hakken family had arrived on Cuba on Monday, according to a news release. Investigators said they're working with the FBI and the U.S. State Department to verify their reports.
It wasn't immediately clear what, if anything, authorities could do to retrieve the family from Cuba.
A State Department official said the department is aware of the case and is in contact with local authorities. The official said a high priority is the welfare of U.S. citizens overseas, especially children "who are our most vulnerable citizens."
"The Department works with parents and foreign governments to resolve these difficult cases," the official said.
The sheriff's office alleges that Joshua Michael Hakken entered his mother-in-law's house north of Tampa early Wednesday, tied her up and fled with the two boys.
Federal, state and local authorities had been searching by air and sea for a boat Hakken recently bought. The truck that the Hakken family had been traveling in was found late Thursday, abandoned in a parking garage in Madeira Beach.
Authorities say they had been looking up and down the entire Gulf coast from Pensacola to the Keys and the Intracoastal Waterway. An Amber Alert for the boys has been issued in Florida, Louisiana and other states.
Based on reporting by The Associated Press.
Follow us on twitter.com/foxnewslatino
Like us at facebook.com/foxnewslatino