FL Court to Decide If Undocumented Can Become Lawyers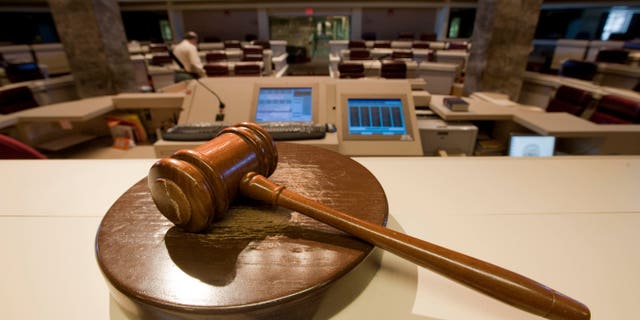 The Florida Supreme Court will soon decide whether an undocumented immigrant may receive a license to practice law.
Jose Godinez-Samperio, 25, filed a legal challenge to the Florida Bar of Examiners' decision barring him from receiving the license, the South Florida Sun Sentinel reports. A victory, however, would be largely symbolic since federal laws prohibit undocumented immigrants from working in the United States, including practicing law.
The Tampa resident was born in Mexican and immigrated to the United States at age 9. He lost his legal residency status when he overstayed his tourist visa, according to the Sun Sentinel.
Like Daniela Pelaez—a Colombian-born, undocumented immigrant who drew national attention when she faced deportation proceedings despite graduating as her high school's Valedictorian—Godinez-Samperio has a stellar academic record.
Godinez-Samperio was also his high school's Valedictorian, as well as an Eagle Scout. He graduated from Florida State Law School at the top of his class and passed the bar exam on his first try, the Palm Beach Post reports.
In another similarity to the Pelaez case, Godinez-Samperio's plight has captured the attention of Florida's politicians. Congresswoman Kathy Castor, a Democrat, sent a letter to the court asking it to grant law licenses to Godinez-Samperio and other undocumented immigrants.
"As Floridians, we are already investing time and money toward undocumented students through 12th grade," Castor wrote. "To deny these students the opportunity to become doctors or lawyers or practice another profession is to deny the state of Florida and all of our neighbors an educated and talented workforce."
Others oppose the undocumented student's professional aspiration.
"No one who has shown this guy's level of contempt for American law should be practicing law," William Gheen of Americans for Legal Immigration, a political committee, told the Sun Sentinel.
Follow us on twitter.com/foxnewslatino
Like us at facebook.com/foxnewslatino