FBI releases 'age-progressed' pictures of Pan Am Flight 73 attack suspects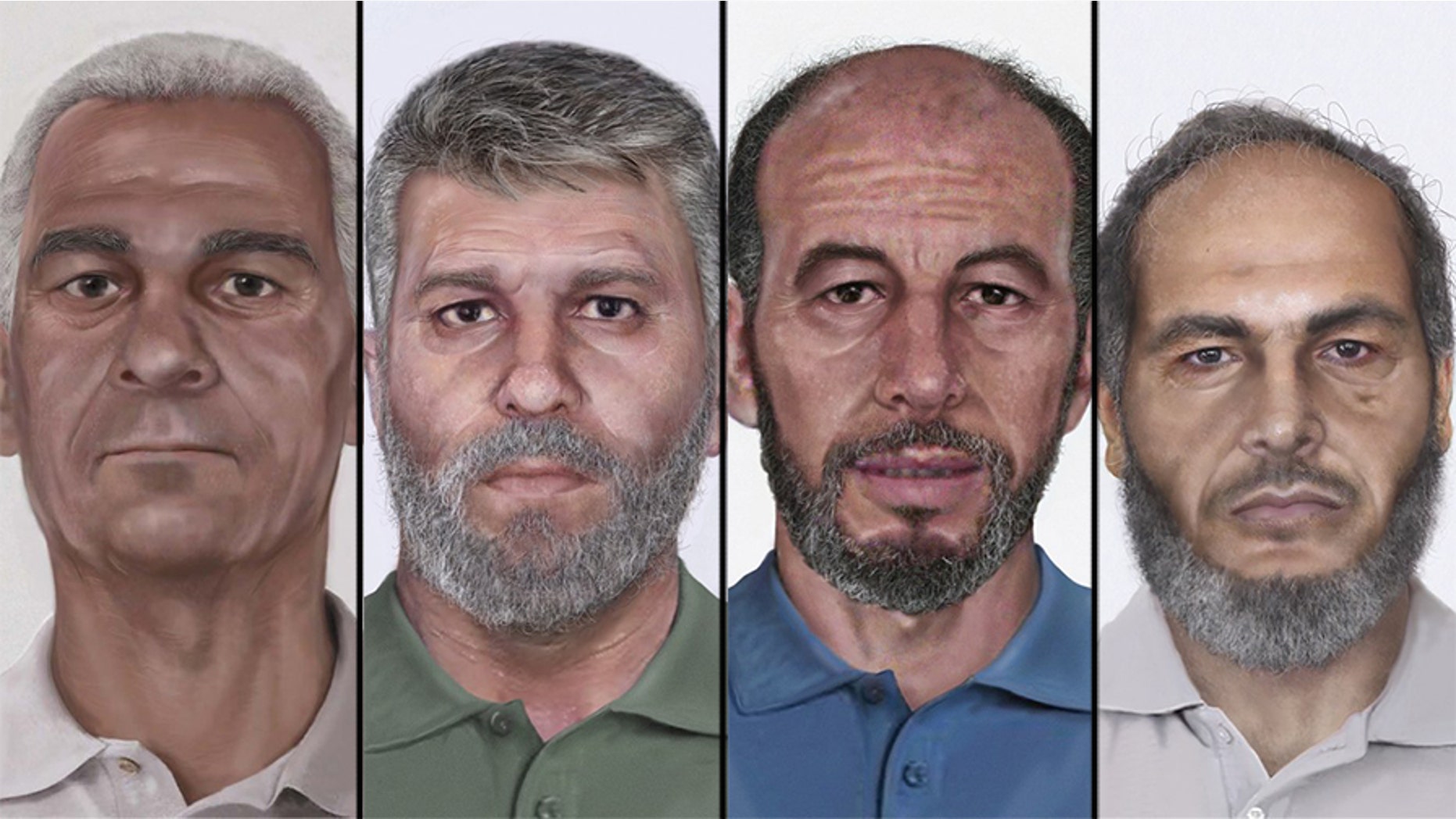 The FBI has posted new "age-progressed photographs" of the individuals who allegedly hijacked Pan Am Flight 73 in 1986, the bureau's Washington office announced Thursday.
The new images were made by using older photos of the suspects, acquired by the agency in 2000, and "age-progression technology," the office said.
The four suspects, listed on the FBI's "Most Wanted Terrorists" page, include Wadoud Muhammad Hafiz al-Turki, Jamal Saeed Abdul Rahim, Muhammad Abdullah Khalil Hussain ar-Rahayyal and Muhammad Ahmed al-Munawar. They were allegedly part of the Abu Nidal Organization, which was once considered a foreign terrorist group by the State Department, the FBI said.
PORT AUTHORITY BOMB SUSPECT PLEADS 'AT THIS MOMENT, NOT GUILTY'
Pan American World Airways Flight 73 was attacked on Sept. 5, 1986 in Karachi, Pakistan with 379 people onboard the plane, the FBI said. Two Americans were said to be among the 20 people killed and more than 100 others were injured.
The FBI said they're "offering a reward of up to $5 million each for information leading to the arrest and/or conviction of the alleged hijackers."
Information about the suspects of the attack can be sent to the FBI, an American Embassy or Consulate or entered on the bureau's online tip website, they said.