Family of Texas girl with Down syndrome fights against academic segregation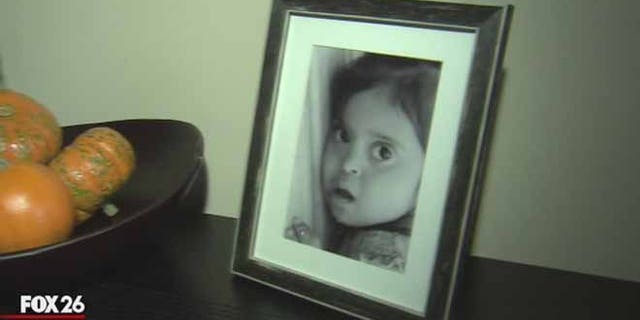 TOMBALL, Texas – A time-weathered school and a table full of a lawyers – images that rarely come less inspiring. But it is at the Tomball Independent School District Service Center that a compelling conflict is unfolding with a child's future hanging in the balance. Her name is Miranda Pichardo, a precocious 6-year-old girl living with the challenges of Down Syndrome.
"It's segregation," said Jaime Pichardo, Miranda's father. "They are separating Miranda away from the rest of the typical kids." He is referring to Tomball ISD, a public school system which believes that his daughter should be from mainstream classrooms and educated largely alongside other children with disabilities.
The Pichardo family said that is discriminatory exclusion based on disproved science as antique as the 1936 date still clinging to the Tomball ISD administration building.
"This is not the country we live in," added Jaime. "If we all back away from our rights, they are going to be taken away from us."
Enter the Pichardo family's not-so-secret weapon, Megan Bomgaars.
The Emmy Award-winning star of the critically-acclaimed A&E series "Born This Way" traveled from Colorado to southeast Texas to lend her life story to Miranda's fight.
You see, Megan attributes her success as an actress, educator and businesswoman to her mother's refusal to accept academic segregation in a special education classroom setting.
"If they did that to me, I would never live," said Megan. "I would be miserable. I won't have a life."
As a lifelong educator, Kris Bomgaars, Megan's mother, said that the latest research shows children with challenges who are taught alongside non-disabled students vastly outperform children instructed in a segregated setting.
"I absolutely believe that children that are segregated, it is a violation of their civil rights," said Kris.
"What my hope is is that one day, Megan's story will not be exceptional," added Kris.
Forty-eight hours before the hearing, Tomball ISD filed a motion to block Megan from testifying. That effort to silence a national role model failed.
The 24-year-old reality television show star did on Monday what heroes are supposed to do – fight for the well being of others.
For more Houston stories visit Fox26news.com.