Horrific rape, impalement and murder of Argentinian schoolgirl shakes up a nation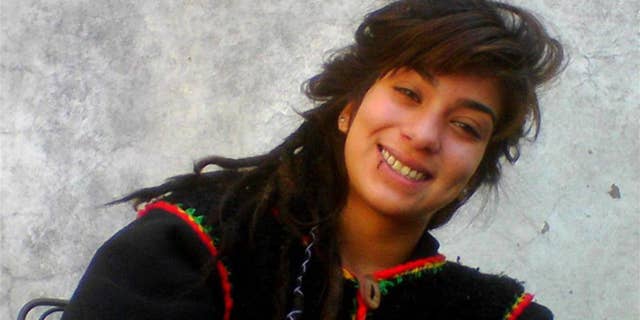 Argentinians are deeply shaken by what is being called one of the most savage, cruel murders in recent memory.
On Oct. 8, 16-year-old Lucia Perez was abducted outside her school in Mar del Plata by a gang who drugged her, repeatedly raped her and sodomized her with an "unspecified object" so violently that she eventually bled out from her internal injuries.
She died the next day at a rehab clinic, where her attackers dropped her after washing her and putting her clothes back on.
"She had been subjected to brutal, inhumane sexual abuse," said prosecutor Maria Isabel Sanchez, according to El Pais. "The girl was impaled and this was the cause of her death."
Two suspects are in custody for the murder and a third one is being held for allegedly attempting to cover up the crime. Police arrested Matias Gabriel Farias, 23, and Juan Pablo Offidani, 41, after locating the van used to drop off Perez at the clinic.
The brutality of the murder is sparking widespread protests across the country.
In an unprecedented move, a group of 50 organizations are calling for a one-hour sit-in nationwide on Wednesday from 1 to 2 p.m.
During that time, women are being urged to wear black and stop all activities to express their concern for the alarming rate of female murders that take place in Argentina.
According the Supreme Court, 235 women were killed in an act of violence during 2015 — an average of one murder every 36 hours.

"We will strike. We want us to live. Enough of machista violence," reads the invitation to the event organized by #NiUnaMenos.
After the one-hour sit-in, a rally in Buenos Aires is expected to bring the massive outcry to the Justice Ministry offices, Florencia Abbate, an author and journalist who works closely with #Ni Una Menos, told La Nacion.
"[The protest] intends to be a call to reflection for the entire population, so that each person evaluates his own practices and understands the need for a cultural change," she said.