EU imposes sanctions on 7 Congo security officials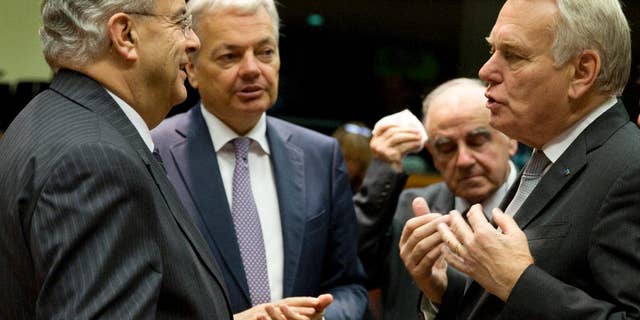 BRUSSELS – The European Union has imposed travel bans and asset freezes on seven senior security officials in Congo.
EU foreign ministers said in a statement Monday that the seven "hold positions of authority in the chain of command over the Congolese security forces which have exercised a disproportionate use of force."
President Joseph Kabila's second term in office expires on Dec. 19, but Congo's courts have ruled the election can be delayed and Kabila can stay in power until a new leader is chosen.
Anger over the delay has sparked violence including street clashes in September that killed dozens.
The ministers said that the EU would monitor the "crucial political developments" and could impose additional sanctions if there is more violence or interference with the political process.