EasyJet logs rising sales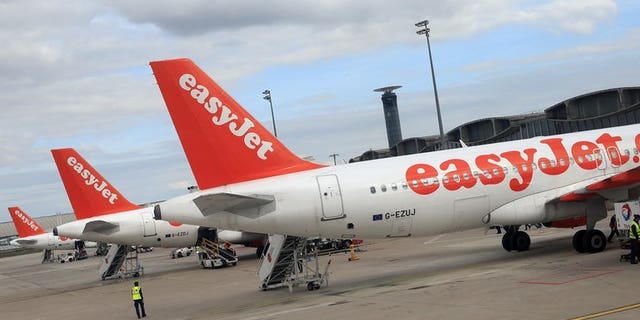 NEWYou can now listen to Fox News articles!
LONDON (AFP) – No-frills airline EasyJet on Wednesday said revenues jumped in the group's third quarter on rising passenger numbers and fares.
Revenue climbed 10.5 percent to ??1.142 billion in the three months to the end of June compared with a year earlier, the airline said in a statement.
Passenger numbers grew 2.6 percent to 16.4 million and seat capacity by 3.6 percent.
EasyJet added that it expects profit before tax for the 12 months to the end of September of between ??450 million and ??480 million, up from ??317 million in 2011/12.
EasyJet shareholders earlier this month voted by majority in favour of the airline's deal to buy 135 Airbus single-aisle A320 passenger planes, despite objections from founder Stelios Haji-Ioannou.
Haji-Ioannou, who is EasyJet's biggest shareholder, had described the purchase as a "bad deal" owing to the high cost.
EasyJet announced the transaction last month, which includes an agreement to buy 100 new generation Airbus neo aircraft.
EasyJet at the time said it had negotiated "very substantial" discounts on the combined list price of $11.9 billion. Industry sources told AFP that EasyJet may end up paying only half the amount.
Haji-Ioannou last year launched the first pan-African no-frills carrier, Fastjet, while he and his family still own almost 37 percent of EasyJet.