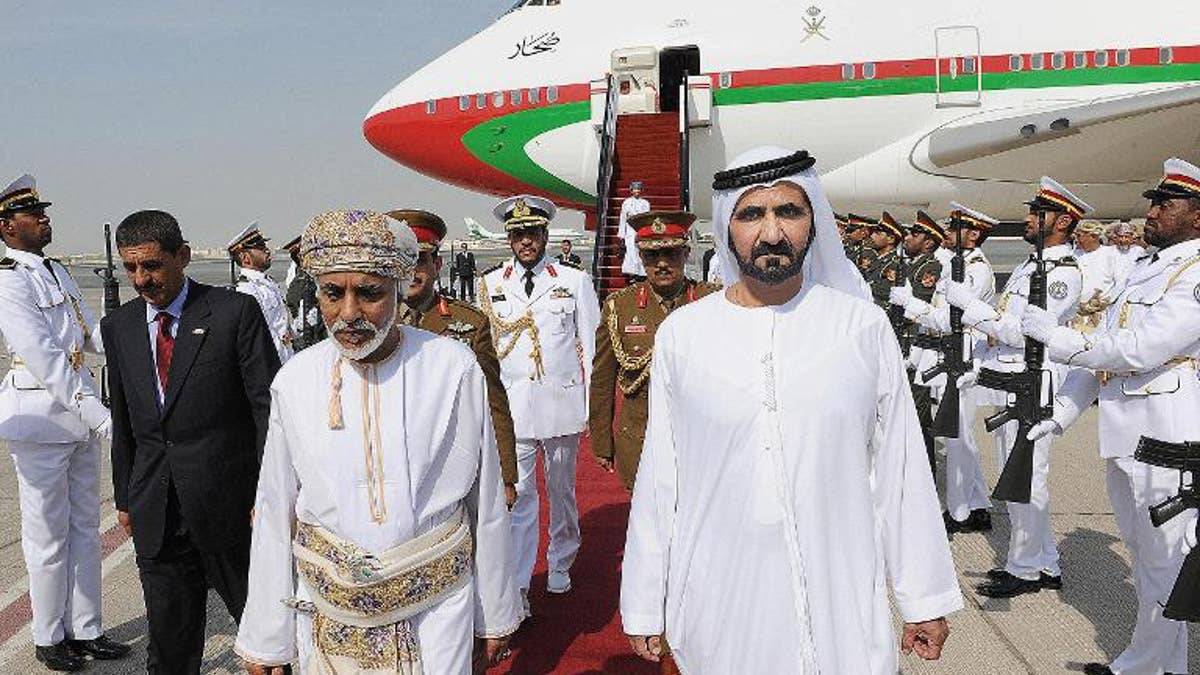 London (AFP) – Dubai monarch and leading racehorse owner Sheikh Mohammed bin Rashid Al Maktoum has ordered a probe after an illegal shipment of veterinary goods was found on a government jet, the Guardian reported Monday.
British authorities seized the unlicensed products, which included steroidal injections, anaesthetics and anti-inflammatories, from a Dubai government private jet at London's Stansted airport earlier this year, according to the report.
Sheikh Mohammed bin Rashid Al Maktoum is believed to have asked Princess Haya, his junior wife, to conduct an internal investigation into the seizure.
The monarch is Britain's leading racehorse owner and runs Godolphin Racing, the Maktoum family's private thoroughbred horseracing stable.
The stable was recently hit by the biggest doping scandal in racing history when the British Horseracing Authority (BHA) revealed that 22 horses trained by Mahmood Al Zarooni had tested positive for anabolic steroids.
The BHA said there was no evidence that anyone other than Al Zarooni was involved in the case at the Gulf outfit's stables in Newmarket, eastern England.
Al Zarooni was suspended and later banned.