Despite security measures, Puerto Rican birth certificates still used to enter U.S. illegally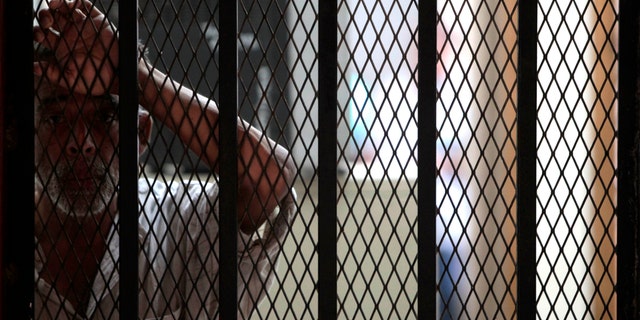 Despite Puerto Rico's "security-enhanced" birth certificates, which the island started issuing about five years ago to prevent identity theft and fraud, a number of recent cases are raising the alarm that undocumented immigrants are using the new documents to obtain U.S. passports and driver licenses.
The Miami Herald is reporting a number of cases that have popped up in federal court in south Florida in the last year, involving defendants who got their hands on Puerto Rican birth certificates purchased on the black market. Several people accused of selling them have been convicted and handed down lengthy prison sentences, according to the Herald.
Birth certificates of Puerto Ricans are an attractive target because they confer U.S. citizenship and already bear Hispanic surnames.
The paper mentioned one immigrant, Roberto Hernández Reyes, who attempted to get a Florida driver's license using the birth certificate of a man, Anthony Medina Torres, who was incarcerated in Ponce, P.R., at the time.
After being arrested, Hernández admitted being from Honduras, and stated that he paid $2,500 for Medina Torres' birth certificate and Social Security card.
In another instance cited by the paper, a woman named Raiza Melissa Sánchez Romer arrived at Miami International Airport on a flight from Honduras last year and tried to enter the country using a U.S. passport she'd obtained using a Puerto Rican birth certificate she purchased for $1,500.
In 2010, the Associated Press reported that thousands of Puerto Ricans had become victims of identity fraud in part because the government, schools and other institutions did not secure copies of their birth certificates, which are routinely requested by sports leagues, churches and other groups.
That same year, Puerto Rico began annulling all old birth certificates and issuing new ones with increased security features. The move came on the heels of raids that took down a criminal ring that stole thousands of birth certificates from schools and after news that 40 percent of identity fraud on the mainland U.S. involved Puerto Rican birth certificates.
"Birth certificates have become legal tender," Kenneth McClintock, Puerto Rico's former secretary of state, said at the time. "We had to take drastic measures. The new law does not pretend to solve all the problems. What it aims to do is resolve the massive theft problem."
The stolen documents would be sent through priority or express mail from Puerto Rico to brokers that operated in at least 15 states including Ohio, Texas, Florida and North Carolina, officials said. Those documents often were then used to apply for a driver's license or a U.S. passport or to commit financial fraud.
The Associated Press contributed to this report.