Defense chief says UK will have to work harder after Brexit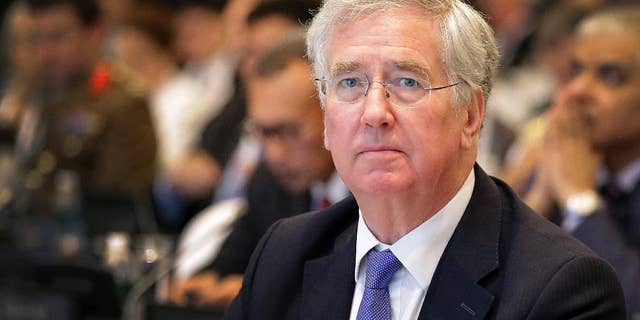 NEWYou can now listen to Fox News articles!
LONDON – Defense Secretary Michael Fallon says Britain will have to work harder to maintain its influence on the global stage after its decision to leave the European Union.
Fallon said Monday Britain's vote to leave the EU will force it to spend time developing bilateral relationships and strengthening existing alliances.
"We'll do more in NATO to compensate, we'll work harder at the key alliances within NATO, the United States but also France, and we have already signaled our intention to do more with Germany," he told several U.S. reporters before a long-planned trip to Washington to deal with counter-terrorism strategy. "We'll do more financially."
The defense secretary said he has set up a small working group to study exit-related defense issues, including the future of EU missions Britain is participating in.