Decline Tanzanian elephants due to poaching is catastrophic, conservationists say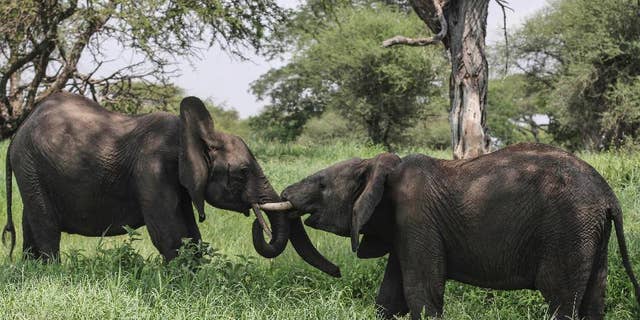 NAIROBI, Kenya – A wildlife conservation group says the sharp decline of the elephant population in Tanzania, most likely due to poaching, is catastrophic.
The Tanzanian government on Monday estimated that 65,721 elephants have died in the country in the last six years.
Steve Broad, the executive directors of wildlife conservation group TRAFFIC, said Tuesday it is incredible that poaching on such an industrial scale had not been identified and addressed.
The statistics back concerns by TRAFFIC in a 2013 report that the Tanzanian ports of Dar es Salaam and Zanzibar have become main exit points for vast amounts of ivory, the group said in a statement.
According to the conservation group, at least 45 tons of ivory have flowed from Tanzania to international markets in Asia since 2009.