Czech leader eyes possible October snap vote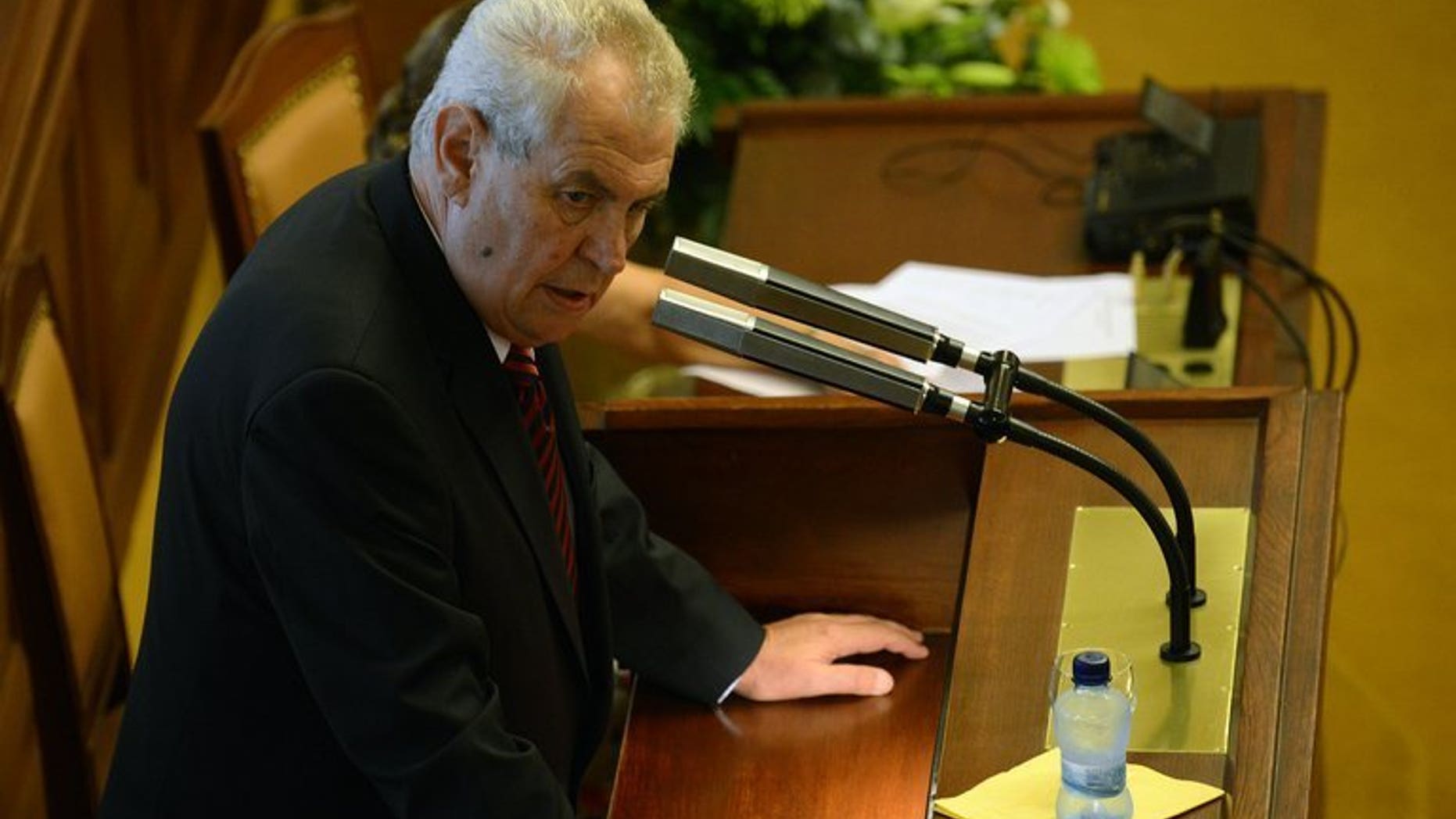 PRAGUE (AFP) – The Czech Republic will hold a snap election on October 25-26 if parliament votes to dissolve itself next week as expected, President Milos Zeman said on Friday.
Three major parties have backed the parliament vote and early elections as a way out of the political turmoil that began when the previous centre-right government fell over a spy and bribery scandal in June.
"In case the parliament agrees to dissolve itself on Tuesday, August 20, I will declare early elections for October 25-26," left-wing Zeman told the Halo noviny daily.
The three parties -- right-wing TOP 09, the Communists, and the left-wing Social Democrats -- together hold 122 of 200 seats in parliament.
Under the constitution, they need 120 votes to dissolve parliament, a move the president must approve before setting an election date to follow within 60 days.
Opinion polls tip the Social Democrats as winner of the early vote.
The political turmoil erupted when then prime minister Petr Necas stepped down after his lover and chief-of-staff Jana Nagyova was charged with bribery and abuse of power.
To fill the vacuum, Zeman -- the first-ever directly elected Czech president and in office since March -- named a technocratic cabinet led by his ally Jiri Rusnok.
Appointed in July, the cabinet however lost a confidence vote in parliament last week.
Analysts say the political crisis has had little impact on the EU member's economy, which is heavily dependent on exports to the eurozone.
The nation of 10.5 million people just shook off a recession lasting 18 months, but its central bank expects the economy to shrink by 1.5 percent this year.