Cuban Official: Let Spy Ring Member Come Home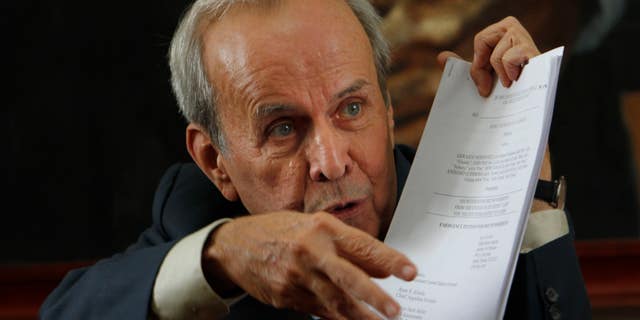 MEXICO CITY-- A senior Cuban official is again urging President Barack Obama to let a man convicted of participating in a spy ring return to the island now that he has been freed from a U.S. prison.
Cuban Parliament President Ricardo Alarcon said that Rene Gonzalez is at risk of attack in the United States, where a judge has ordered him to serve three years probation before he can go to Cuba.
Alarcon also told a news conference in Mexico City on Friday that Gonzalez's request to return to Cuba was a "very concrete" opportunity for Obama to show he heads a government of change. He also called for Obama to free four other members of the ring who are still in prison.
The five were convicted in 2001 of being part of the "Wasp Network" that sought to spy on U.S. military installations in South Florida, Cuban exile groups and politicians opposed to the island's communist government.
The Cuban government hails the men as heroes and says they only were trying to detect and prevent terror attacks against Cuba, mainly by Miami-based exile groups.
Gonzalez, 55, was released Friday after serving about 13 years on a 15-year sentence. A Chicago native, he has dual U.S. and Cuban citizenship.
Alarcon denounced recent comments by Florida Rep. Ileana Ros-Lehtinen, who said Gonzalez "has American blood on his hands." Alarcon said that was "practically an exhortation, an appeal for a crime."