Could Venezuela's Record Murder Rate Push Chavez Out of Office?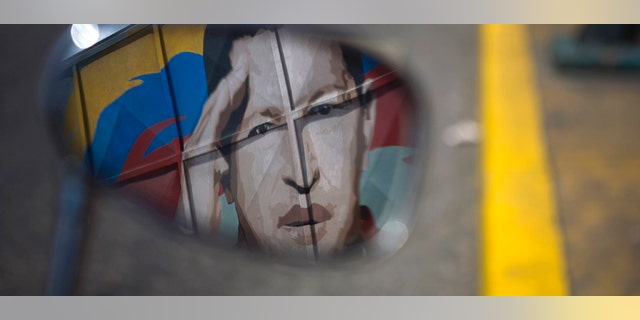 Since first being elected to office 12 years ago, Venezuelan President Hugo Chávez emerged as one of Venezuela's most popular figures despite high crime rates. But a record murder rate in 2011 raises the question: Will Hugo Chávez will finally be pushed out of office when he seeks re-election in 2012?
According to The Venezuela Violence Observatory (OVV) violent crime has risen steadily in Venezuela since Chávez, a former soldier turned politician, was elected in 1999. In that year, only 4,550 murders were registered. In 2011, the number of murders had more than quadrupled.
According to The Venezuela Violence Observatory, at least 19,336 people were killed in 2011, an average of 53 a day making Venezuela's murder rate the highest in South America and four times that of Mexico.
Based on research by several Venezuelan universities, Venezuela had a murder rate of 67 per 100,000 inhabitants in 2011. That compares to 32 per 100,000 last year in neighboring Colombia, and 14 per 100,000 in Mexico - two countries suffering widespread drug-related violence.
Criminal violence in Venezuela will undoubtedly be a major issue when Chávez seeks another term in office, despite the alarming number of murders, Chávez still remains popular among Venezuela's poor thanks to the redistribution of oil wealth through social programs.
Chávez seems to be re-energized after receiving chemotherapy for cancer that was diagnosed in June 2011. He denies reports he is dying of cancer and the government has never discussed what kind of cancer he has.
The Venezuelan government has recognized that it has a problem with violent crime, though its figures show a lower rate. In November, President Hugo Chávez announced the creation of a new armed force - the People's Guard - to improve public security. Thousands of troops were deployed to support police on the streets of Caracas and other regions where crime levels are high.
The Venezuela Violence Observatory did not give an overall reason for the rising violence, but says the problem was fueled by impunity, with the great majority of killings going unpunished, and by a high level of gun ownership.
Several other Latin American countries have murder rates far higher than the global average of 6.9 murders per 100,000 people. The highest rate in 2010 was in Honduras, which suffered 82 murders per 100,000 inhabitants, according to the UN Office on Drugs and Crime.
Julie Banderas is weekend host of the Fox Report on the Fox News Channel.
Follow us on twitter.com/foxnewslatino
Like us at facebook.com/foxnewslatino